You might remember our previous blog articles on how to add your radio station to Streema and TuneIn. Well rewind back to earlier this year and you also might remember that Apple announced that it would be discontinuing its free ad-supported iTunes Radio service. It has since merged with Apple Music which the Financial Times once reported as having more than 10M subscribers!
So what better way to extend the reach of your online radio shows than making your station visible on another directory? In this week's blog we're going help you do just that by showing you the necessary steps to submit your online radio station to the iTunes Internet Radio directory.

.
Things to keep in mind before submission: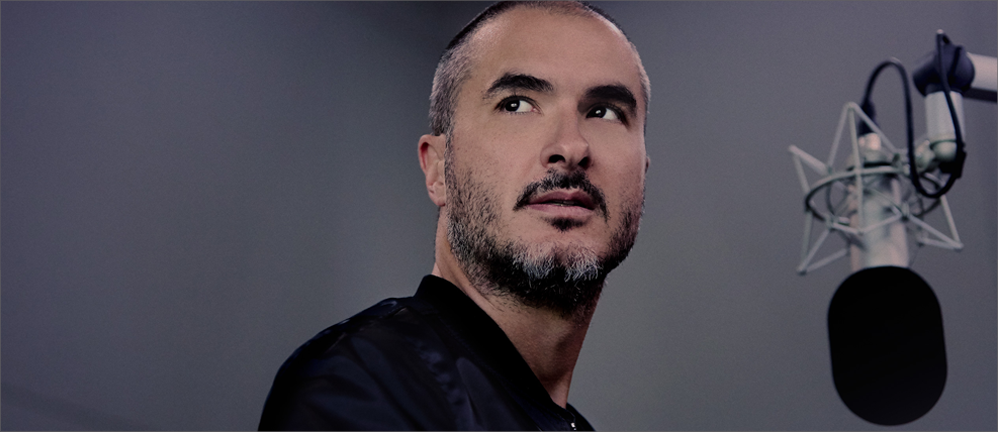 Stream types must either be MP3, AAC or AAC+

Stream rates should be 128kbps or higher

Your station will be listed under one genre only

Your radio station logo must be 3000 X 3000 pixels in JPG or PNG format

All fields on the submission form are mandatory
Submission form: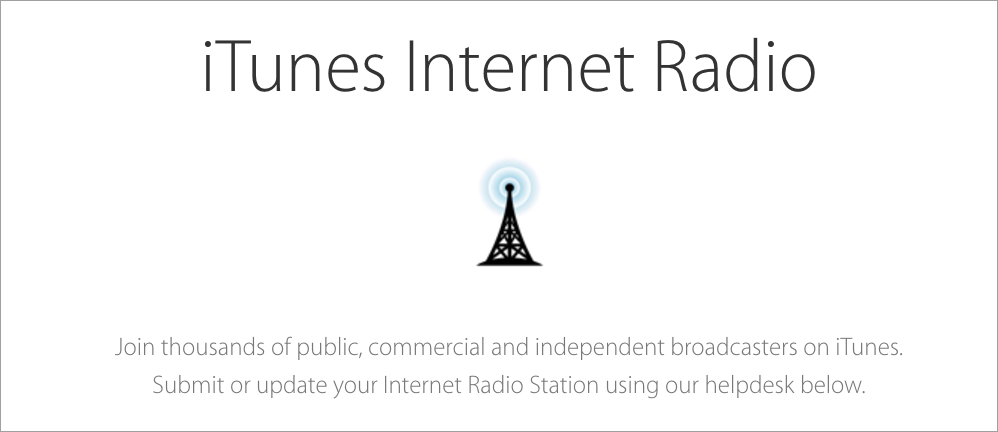 In order to submit your station, you'll need to fill out this form with your station's details:
Name:
The precise name of your radio station, anything else will be rejected.
Genre:
Take your pick from one of Apple's 25 proposed genres. If your genre isn't on the list, go for the closest option.
– 70s Retro – 80s Flashback – 90s Hits – Adult Contemporary – Alternative Rock – Ambient – Blues – Classic Rock – Classical – College/University – Comedy – Eclectic – Electronica – Golden Oldies – Hard Rock – Metal – Hip Hop / Rap – International / World – Jazz – News / Talk Radio – Reggae / Island – Religious – RnB / Soul – Sports Radio – Top 40 / Pop
City/State: 
The city/state of your radio station.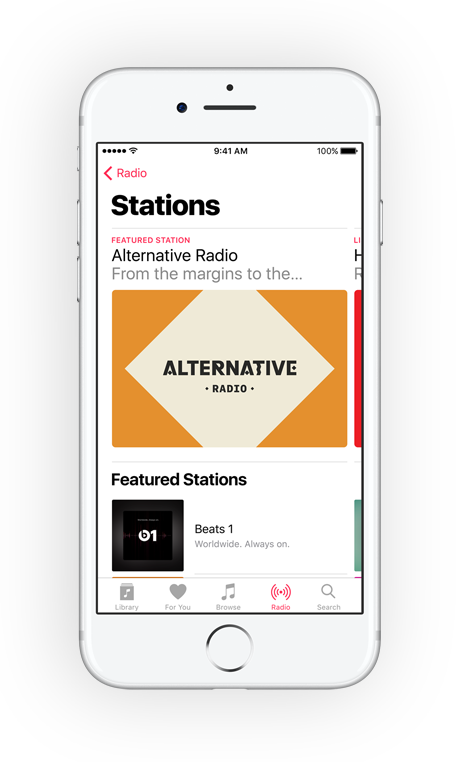 Country: 
This should be stated in two characters. You can verify your ISO code here.
Description: 
Briefly describe your station. Ensure the correct use of things like spelling, grammar, capitalization etc. in order to avoid your station being strict.
Attention: They are very strict about this!
Explicit:
Does your radio station have any explicit material or language? State Yes or No
Frequency:
This must be 23
Home Page:
State the full URL of your radio station's website or social media page
Approved: 
This must be Yes
Provider Contract Info: 
State your full name and email (as well as phone number and iTunes Store login account/email address if you have them)
Status:
This must be Active
Strength:
This must be 45
URL: 
Your stream URL can be found by heading over to the Radio Manager and clicking on the Listening Links tab found under Widgets
Language: 
Select from English/French/German/Italian/Spanish
Commercial: 
Select Yes or No depending on the type of station that you run
Bandwidth Kbps:
This must be 128 or higher. RadioKing radio streams are 128kbps by default. If you are using a Pro or Business offer, you have the option to use a higher quality stream.
Submitting your radio station to Apple:

As soon as you've filled in your station details, you can either attach your completed form and radio station logo to a Station Submission request here. 
Attention: If you don't already have an Apple ID, enter N/A into the field concerned.
OR
Create an e-mail entitled "Station Submission: (Your Radio Station Name)"
Attach the completed form along with your station logo (3000 X 3000 pixels)
Send the e-mail to itunesradio@apple.com
The time taken for a station to be accepted can vary by a few days in any event but you'll probably be looking at around 5 business days. In any case, you should receive a confirmation e-mail once your station appears on the iTunes Radio/Apple Music platform.
Updating your radio station:
Simply follow this link and choose "Update My Station" from the dropdown topics.
Attention: Make sure to enter your station name exactly as it appears in the iTunes Internet Radio directory
For any other general enquiries, select the topic "Other".
Bob's your uncle!