Inspired by the conversation with the team of Streema during Radiodays Europe, we found interesting to give you some tips how to add your Radio Station on this platform. Streema is one of the biggest platforms where thousands of free music, news, and talk radio stations already presented and listened to by this huge amount of listeners.
.

Add you Radio Station to Streema
Just in a few simple steps, your station can be a part of a big World of Online Radio. Easily start with following this link to submit a request form. This form consists of 3 main parts where you fill in the information about your Radio Station then about you as a Dj / Radio Manager / Show Host of this Radio Station and then provide logo, slogan & description.

"Basic Station Info" part also includes the information about the language spoken on your Radio Station, different genres you play and form to add a stream link. You can obtain your stream link from the Radio Manager → "Widgets" category → "Link address".
On the next part, you will be asked to fill in the information about you and do not forget to mark that you are affiliated to the Radio Station.

Further, you need to add more detailed information about your Radio Station and to save your time you can simply copy&paste it from the Radio Manager → "Settings" → "Radio Station"/"Social". Also please be careful when you upload your logo and be sure that the picture has a relevant format and size: 128×128.

Finally, click on the button "Send" and normally, your station will get listed at Streema within 3-5 working days.
Update your Radio Station at Streema
As a Radio Manager / Owner / Producer for a station listed in the directory of Streema, you can link your Radio Station with your account and be able to edit the station's information directly, without any requests. Basically, you need to have an account on Streema and fill in the ownership request form. However, we suggest you have a look at this article for more detailed information.
Once you have linked your account with your Radio Station easily make changes in available forms, click on "Save" button and changes will be automatically reflected on your station's profile.

Go mobile
The additional advantage of being on Streema is a "Simple Radio" App where your Radio Station will be presented as well. Isn't it a good chance to reach more listeners? Don't forget that you also can create your own Mobile Application that reflects your Radio Station, your spirit, and energy.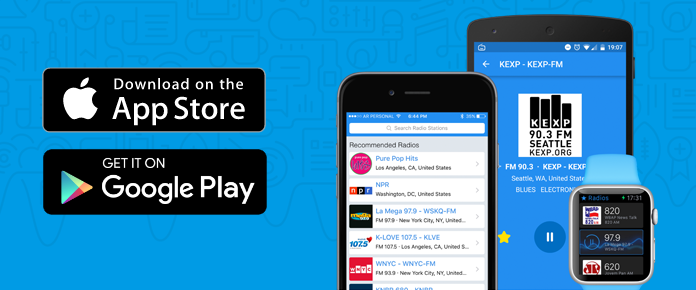 Here you are! We hope that this article has helped inform you on how to integrate your radio station to Streema! If you have tips or ideas to share with the Radio King community, we'd love to hear them.