Repurposing your radio content is a great way to reach more listeners and increase your audience.
It can be frustrating to spend so much time creating content for your radio station and suddenly realise that your content could interest a much larger audience who aren't particularly used to listening to the radio.
It's highly possible that a large audience would be captivated by your content, if only they knew about your radio station! By repurposing your content, you're giving it a second life, and a second chance to be seen by more people.
Newsletter
For your listeners who didn't get the chance to listen to your radio show, you can send them a recap via email! By sending out a weekly or monthly newsletter, you can repurpose your radio content by highlighting the main subjects that were discussed that week/month.
This is one of the best marketing tools in terms of building brand awareness and staying in touch with your listeners.
TOP TIP: Make sure that the content of your emails is relevant and do not seem to "spammy"! 
Turn your Radio Shows into Podcasts
As you already know, radio and podcasting can be complementary. However, we're not suggesting that you record your radio shows and upload the MP3 files directly as a podcast! You can, essentially, create a cut-down version of your radio shows with the most important information.
When it comes to choosing which parts of your radio show to repurpose into a podcast, you can ask yourself several questions:
Is the topic relevant?
Is it entertaining or informative content?
Will it attract podcast listeners?
Make a list of your radio shows from most popular, to least popular. Your most popular shows are, obviously, those that your listeners don't want to miss! Make sure that these shows are available for them to listen to at any time so that they can catch up on those that they may have missed.
It's also a great way to allow your audience to listen to their favourite shows on the go. That way, everyone wins: your content is heard by a larger audience, and your listeners can catch up on their favourite shows if they didn't have the chance to listen live.
Social media content
You can also use social media to keep your followers updated about events or news concerning your radio station. You can use your current content to do so, for example you can take a quote from your show and post it along with a behind-the-scenes photo! You can also try and engage with your audience by asking questions! It's an effective way to reinforce the link you have with your audience.
TOP TIP: Think of ways that you can get people to like, comment, and share your posts! That should be your main goal.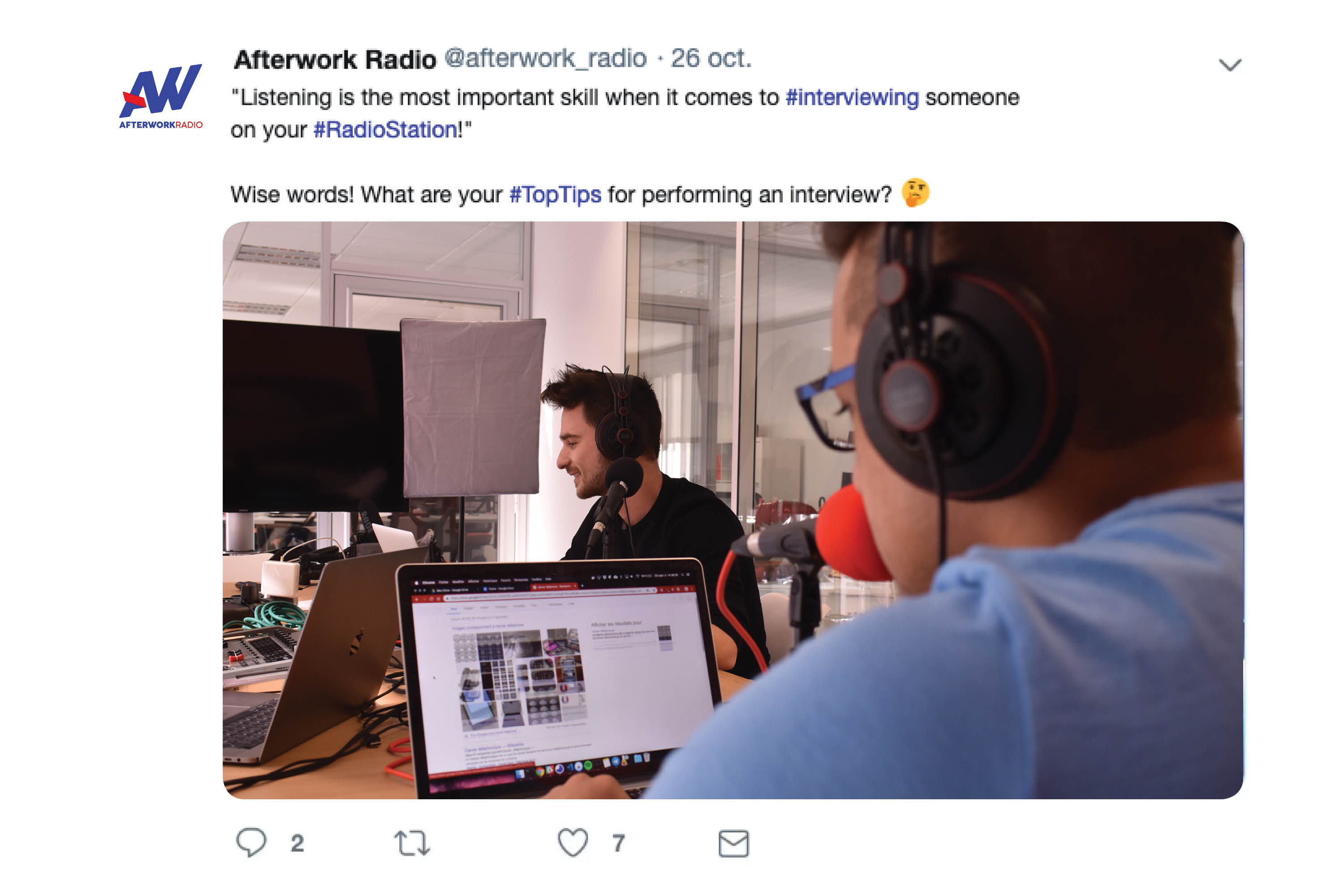 Transcripts
You can also post a transcript of your radio shows onto your website! This makes your content accessible to those who do not speak English as their first language for example.
There are various ways that you can transcribe your radio shows:
Automatic transcription software
Manual transcription
Asking a friend or colleague to help
Written articles & Blog posts
Do you have a website or blog for your radio station? Repurposing your radio shows as written articles or blog posts is a fantastic way to reach a new audience. It will also help boost your SEO (search engine optimisation) and make your content more visible in internet searches.
In order to attract new listeners, think about the type of questions they may search on the internet and create written content that could answer those questions. For example, you can take a theme that was discussed on your radio show and create an article around it.
Create teasers
Give people a taste of your radio shows by creating teasers! Create a short audio sneak-peak of around 1 minute in order to grab their attention and entice them to listen tune into your radio station.
Choose the content of your teasers carefully, they must be entertaining and give a sense of the tone of your radio show.
Create your radio station today!