Your advertising strategy will likely be multi-faceted and will utilise as many channels as you feel you need to connect with your target demographics. However, most of the focus tends to be on new (or newish) channels such as social media and communication apps such as Telegram, TikTok, or WhatsApp.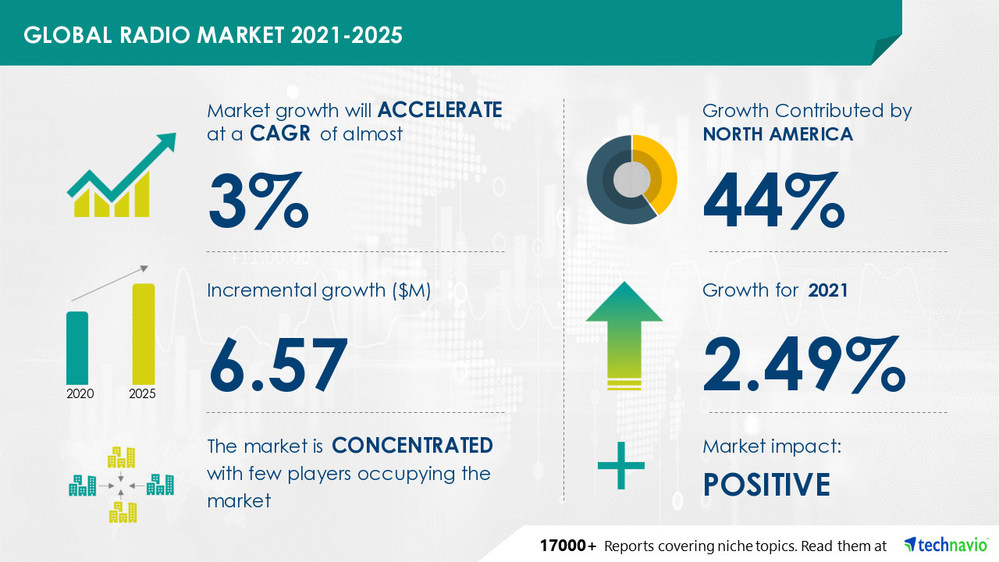 Despite that focus on new platforms and channels, advertising teams still look to traditional platforms in many cases. One of those is, of course, print advertising, but a major platform still being used for advertising is radio. In fact, the global radio market was worth $18.34 billion in 2021 and is expected to grow to $23.43 billion by 2026.
As with anything else related to your business, you need to approach this area cautiously and do your research. Just as you would when learning how to write a business proposal and would look at an internal proposal example, examine how a radio advertisement works for other businesses in your particular sector.
So, why are so many brands sticking to radio advertising (or switching to it)? What benefits could a radio advertisement bring to you and would it really make a difference? Read on to see 8 great reasons why a radio advertisement makes for great marketing tactics.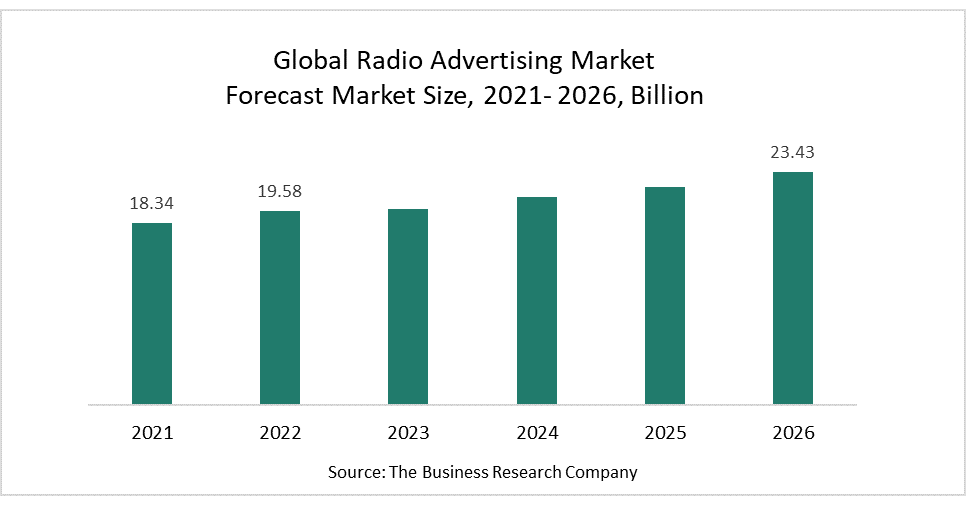 1/ Reach
Radio now reaches more people than ever before and reaches more Americans than any other platform. In fact, radio reaches 92% of Americans every week. And it transcends demographic barriers too, offering you a diverse audience you can easily marry to your products and services. While those figures focus more on AM/FM radio, internet radio also continues to reach a growing audience.
Average listening time can vary between age groups, with the 18-24 age group averaging 1 hour 20 minutes and those in the 50 to 64 bracket averaging 2 hours 5 minutes. While that may be slightly less than the average time people spend on social media, what you have to consider is that there is not the ability to skip or 'scroll by' with radio that there is on social networks.
2/ Immediacy
Radio is very much a 'companion' media format that people may listen to in the car, at work, including staff in virtual call centres between calls, or at home. People listen to radio for the immediacy of news or weather bulletins (as well as the music content). By utilising a radio advertisement, you can 'piggyback' on that immediacy and get your brand's messages out to that audience.
Radio has a very real-time connection to listeners. When a radio advertisement is slotted into a show, the listeners hear it there and then. The message may not provoke an immediate response but it's there, lurking in the subconscious and can be triggered later, leading to further investigation and, ideally, a purchasing decision.
3/ Selective targeting
While the total reach of radio may be huge, you can also narrow things down if you want to do selective targeting. That can be as simple as what times of day your radio advertisement will reach the most listeners to researching the radio stations you want to advertise on. If you have a particular target audience, it is worth researching what sort of stations that group may listen to.
For example, if your radio advertisement is promoting a multi-line phone system for startup businesses, then think about what station that is best suited to, as well as a particular time slot. If a radio station has a dedicated business show (or even business news slot), then that would be a good time to air your ad. Ad placement is a crucial factor when considering a radio advertisement strategy.
4/ Cost-effectiveness
Budget is a huge driver when it comes to advertising. The cost of a radio advertisement can vary greatly according to factors such as listening audience and even time slot. Costs can range from as little as $200 per week to $5000 or more and you also have to consider production costs which can also vary greatly depending on resources utilised.

If you were advertising a call forwarding system, you could decide to choose a generic voiceover and focus more on the benefits of such a system than hiring a famous name and seeing your costs soar. ROI from radio advertising is second only to television, a medium that comes with very high advertising costs. This makes it an attractive choice for many organisations.
5/ Increases brand awareness
Seeing a visual ad may inform customers about a particular product but it only informs them a little about your brand and who you are. If you have produced your radio advertisement well, then it communicates better with that audience through not only the message but the tone and attitude contained within the message.
While good sales involves a balance between talking and listening, that balance in a radio advertisement involves your brand talking and the potential customer listening. People who hear your ads on the radio will have a higher awareness of your brand, and that means they are more likely to remember you when they enter the consideration stage of the buyer's journey.
6/ Local or national coverage
Depending on your brand and your products, you can segment your advertising into local or national coverage, or indeed both. Perhaps you want to advertise equipment that allows people to develop film stock at home. However, you may decide to test out any campaign at a local level before investing the time and money in a campaign at national scale.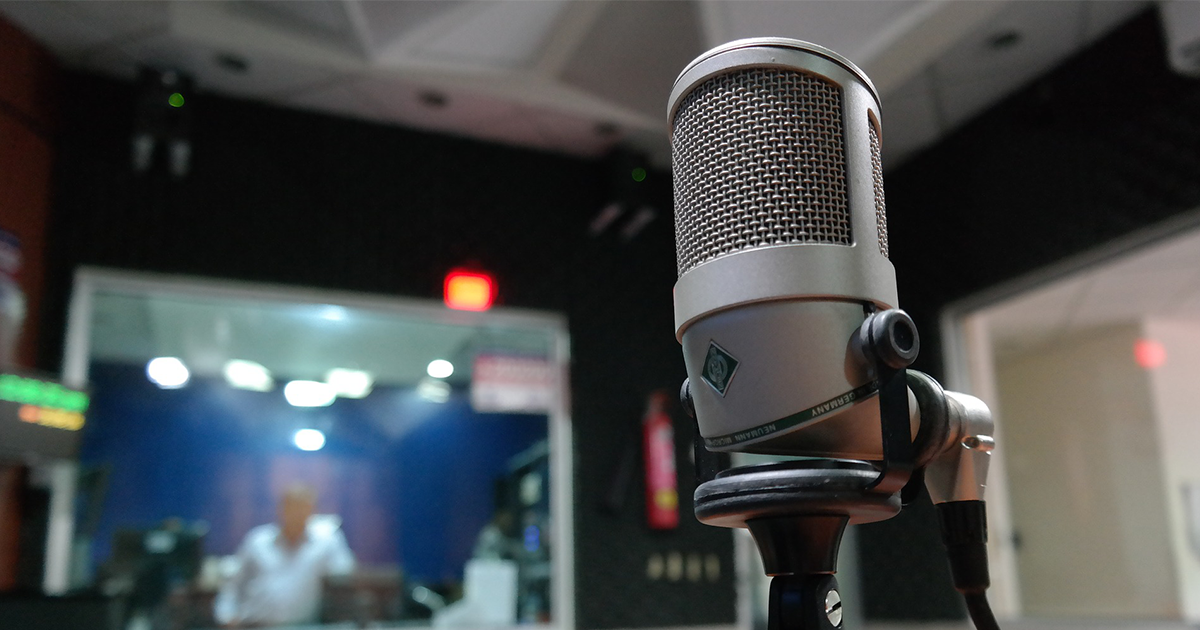 You can also consider that people often identify with radio personalities in the same way they do with TV personalities. With a localised campaign, you can utilise a voice they know and trust (such as a DJ, newscaster, or even weatherperson) to voice and front your campaign and help build trust in your brand too. That same tactic can work at national level too, but comes at far higher costs.
7/ Integrate with other channels
Don't think that any radio advertisement needs to exist in a vacuum. It can integrate with the other marketing channels you use to create a well-rounded campaign. Radio and social media can integrate well together and drive results, both via organic searches and also through paid campaigns. Thinking about how you can pair your radio advertisement with other channels is a major part of making your strategy a success.
You can have a joined-up strategy where a radio ad can drive listeners to your social media channels for more information. For example, if you provide a functional test service, it would be hard to give all information on that service in a short radio ad. But if you integrate with other channels, you can direct people to more information on the subjects.
8/ Measurable results
Just as you want to keep track of ROI ecommerce results, so you want to know that your radio campaign is effective. The good news is that you can analyse data on a daily basis, whereas with print or TV advertising, it could take weeks or months to have the full sets of data that allows you to make decisions. That means you can change your content quickly if something is not working.
By using the right message and driving listeners to landing pages or social media pages, you have analytics that give you an accurate picture of how the ad has performed (or is performing). Remember to include costs of both placement and production when considering the ROI and profitability of a radio advertisement. The sort of metrics you could consider includes:
Revenue per item purchased.
Cost per item/order.
Cost per lead.
Overall ROI on radio advertisement.
The takeaway
Radio continues to be a major medium, with AM/FM stations available in every genre from talk radio to rock and a growing online trend of people starting their own internet radio station. It offers a great reach for your product or service and the ROI can be attractive so it is something well worth considering.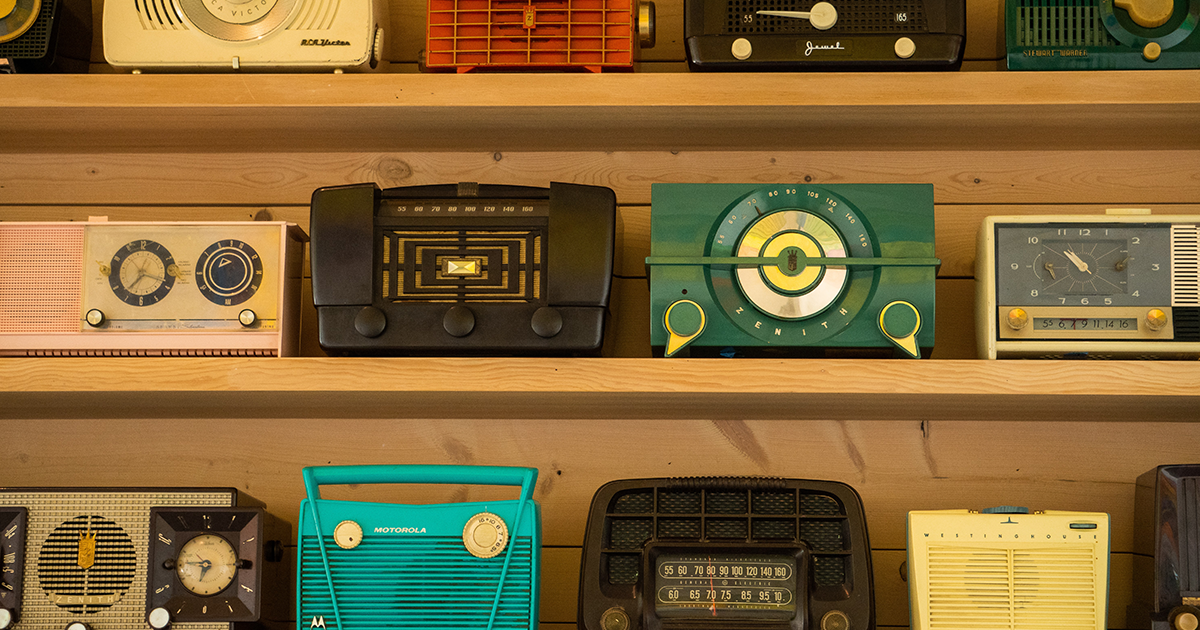 Of course, as with any other area of your advertising strategy, preparation is everything. Identifying the best radio stations to place your ads on as well as what timeslots best suit your products or services is a crucial step when planning your campaign. There is little point in placing an ad on a radio station where the listeners are unlikely to have any interest in your products.
Online radio is something well worth considering too as they are accessible globally via the internet and it can be easy to track relevant data and metrics. Your final choice can reap great results for the KPIs that matter and it is also worth thinking about testing out new campaigns at a local level before spreading your wings nationally or globally, especially if you are on a restrictive budget.
Ready to create a radio station? Launch a 14-day free trial with RadioKing today!

Author Bio: Tanhaz Kamaly – Partnership Executive, UK, Dialpad UK
Tanhaz Kamaly is a Partnership Executive at Dialpad. Dialpad video call is a modern cloud-hosted business communications platform that turns conversations into the best opportunities, both for businesses and clients. He is well-versed and passionate about helping companies work in constantly evolving contexts, anywhere, anytime. Check out his LinkedIn profile.