To take your radio station to the next level, your listeners need to feel attached to it. However, a musical program isn't always enough to develop a real bond between your audience and your radio. Today we're sharing 3 great ways to get closer to your listeners and make sure your radio is their favourite!
Know your audience
Before you can think about building audience loyalty, you need to know who your audience is. In addition to influencing the type of content broadcast on your radio station, it also helps to determine the way you address your listeners. The topics covered, the tone of voice, the means of communication used, or the time slots in which you speak won't be the same from one audience to another. It's therefore important, before you speak, to know who you're speaking to.
To do this, you can rely on variables to help characterise and define your audience. For example:
age
gender
geographical area
hobbies & interests
music taste, etc…
If your radio station is still young and you have little or no data to work with, we advise you to base your research on a defined target audience. This is the type of listener you will be targeting and represents the growth potential of your radio. In short, by knowing exactly who you want to address, you will be able to direct your choices towards a strategy that's effective for this specific audience.
Top Tip: Discover how to define your target audience here.
Broadcast live radio
Broadcasting good, regularly updated and coherent content is the basis of an enjoyable radio. However, without live sessions, all this can quickly lack a key factor: human interaction.
Listeners will become less attached to your radio station if you only offer content in which you never speak to them directly. To love a radio station and support it, listeners must be attached to a vision, values, or a personality.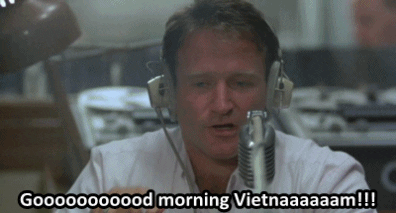 Live shows are the best way to create a regular rendez-vous with your listeners! Consider live broadcasts as a privileged moment that you choose to spend with your audience, and that they choose to spend with you.
It's also an excellent opportunity to talk about what drives you or what you are passionate about, and thus establish a real relationship with your listeners. Speaking your mind is far from being a weak point when it comes to standing out. Of course, this doesn't mean spreading judgement or hatred, but simply sharing your opinion, your tastes, or your values on certain important subjects.
When it comes to broadcasting live, we invite you to take a look at these articles:
Embrace the power of social media
It's no secret that in 2021, social networks are essential for building and animating your community. They obviously allow you to address your audience, but are also an excellent way for them to exchange with you and even among themselves.
Which network to choose?
There is now a wide choice of networks on which to express yourself and gather your audience. However, it isn't essential or even relevant to use all of them: you will spend a lot of time on them, and splitting your community across several networks can be counterproductive.
To help choose the social networks on which to express yourself, use the variables we talked about in the first part! For example, if your target audience is between 35 and 50, choose Facebook and Twitter. Between 18 and 30? You can reach them on Instagram, Snapchat or even TikTok.
Similarly, you should post regularly, but be careful not to drown your community in a flood of posts. Each post will lose interest and you risk losing engagement if you post too often. In our opinion, you should avoid posting more than once a day on each network, then adjust according to your time and priorities!
What content to share?
You don't only have to share news about your radio. Again, think about what interests your audience. This could be sharing music, news, or even highlighting yourself every now and again. Don't hesitate to look at what's already being done on other accounts!
Finally, networks can also be a rather cruel means of communication at times. You should be prepared to receive criticism, not always tactfully or kindly worded. If you are solicited or tagged, think carefully about your answers. Each intervention is an opportunity to reinforce your presence, the image you give off, and to engage in a discussion with your fans. But some exchanges should be kept private, or simply ignored.
We hope that these tips will help you, and that you will implement these good practices!