Do you have your own online radio station? Create a direct and almost permanent link with your listeners with an Android and iOS mobile application for your radio.
1) 45.1% of the global population has a smartphone
In 2020, 45.1% of the world's population has a smartphone, compared to 33.5% in 2016. This represents several million listeners for your radio, who will be able to easily tune-in from their mobile phone. Put yourself in their pocket and allow millions of people listen to you every day directly via your app.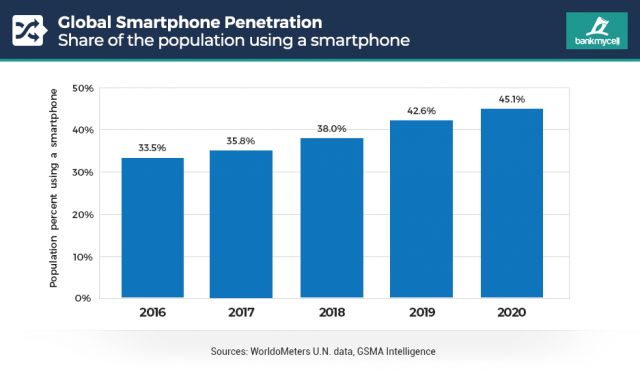 2) The radio is being listened to more and more via mobile phones
Radio is no longer limited to being listened to in the car or on a classic radio post. Nowadays, listeners listen to radio outside their homes, using new digital media. Take advantage of this trend to reach a new target audience!
3) The showcase of your radio
The mobile app of your radio will be a showcase on the phones of your listeners. It will allow you to transmit the spirit of your radio, but also your content, since you can integrate your website, Facebook, Twitter and more.
4) Better visibility
Increase the visibility of your radio by being present on the different stores (Google Play and App Store). Having your App in your listeners' mobile is an excellent way to increase its notoriety at the same time.
RadioKing currently has 3 Mobile App Offers:
Start Offer: Available on Android
Pro Offer: Available on Android (Android Auto & Android TV included)
Business Offer: Available on iOS and Android (Apple TV, Apple Watch, Android TV & Android Auto included)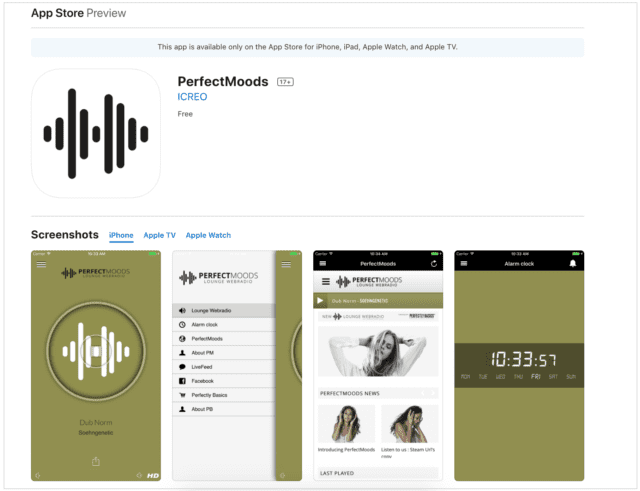 5) Improve your audience with push notifications
Push notifications allow you to send messages to your listeners directly to their smartphone. Announce your live broadcasts, let them know about upcoming contests and keep them informed about the daily life of your radio station!
6) Monetise your mobile application
Monetising your radio app is a great way to earn some extra cash! There are multiple possibilities:
Charge people for your app
Include adverts from your sponsors
Add a PayPal button
Use AdMob
iTunes affiliate program
7) Promote your podcasts
Are you new to podcasting and not sure how to get your listeners to listen? Share your podcasts with your radio listeners through an RSS feed tab. They will be able to listen to them directly through your application, without having to go through an external platform!
8) Take advantage of the buzz of the internet
Make yourself better known through the Internet by taking advantage of its virality. With the sharing of titles, the addition of your social networks, your listeners will become the ambassadors of your radio and will make them want to share your content!
9) Create a real relationship
Being present in your listeners' phones allows you to interact with them and create a real relationship. They can reach you directly through the contact button or visit your social media pages. All of these interactions will strengthen your relationship with your listeners.

Being close to your listeners and having a good relationship with them allows you to build loyalty. They will come back to listen to a radio station where they feel important and where their opinions will be taken into account.
10) Create a multi-stream mobile app
Do you have multiple radio streams? Regroup them all in one place! With RadioKing, you can add as many streams as you want to your mobile application. Your listeners can easily select the stream they want to listen to via the menu.
Create your Mobile Radio App now and put yourself in the pocket of millions of listeners!