Do you hear those sleigh bells ringing? It sounds like some radio stations have already started broadcasting Christmas music, does that mean you should too? In this article, we'll try to answer all your questions about the most wonderful time of the year!
Is it too early to broadcast Christmas music on your radio station?
Some will tell you that it's never too early to start playing Christmas music, while others will disagree. Whether Mariah Carey fans like it or not, Christmas music is linked to a specific period from which it should not deviate, especially on the radio!
In the United States, it's customary to wait until Thanksgiving to bring the holiday spirit to the airwaves. In Europe, although most stores immerse themselves in Christmas decorations the day after Halloween, the first day of December seems to be the reference to which many radio stations adhere. We therefore recommend that you wait at least until November 25th before importing Dean Martin, Maria Carey, Bing Crosby or Michael Bublé into your music library!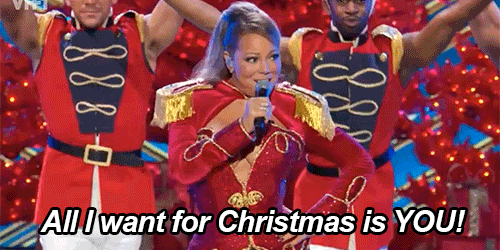 Why is it important to broadcast Christmas music on your radio?



Radio stations and major media play an essential role during this part of the year. They are responsible for creating and sharing the magic of the holiday season. They are, in a way, the Christmas countdown that we like to listen to with family and friends (even for the Mr Grinchs of the world).
If you don't follow this trend on your radio, you risk losing listeners who will look for an alternative station more suited to the season. If, on the other hand, you think that your listeners will not be receptive to this particular season, you can also choose to temporarily open a new radio station dedicated to the festive season! You can integrate this temporary radio into the multi-stream player of your Radio Website or as a secondary stream in your Mobile Application.
Having trouble imagining how to transform your radio for the holidays? Don't worry, this article should be helpful!
What music to play on your radio for Christmas?



This will mainly depend on the tone of your radio. For example, a rock radio station could seek out rock versions of the great Christmas classics so as not to destabilize its listeners. However, there are some must-haves that you can broadcast on your radio to bring the Christmas spirit, such as:
If you're looking for inspiration, check out this list of the 93 best Christmas songs ever!
Are there any radio stations that only play Christmas music?



Yes, whether temporary or annual, many radio stations are created at this time of year to bring joy and good cheer. One example is RADIO NOEL, which offers a unique blend of Christmas spirit from October 1st to January 31st.
---
Don't have a radio station yet?  Why not take advantage of this time of year to start your own Internet radio by clicking on the button below.