Shure has introduced a new microphone inspired by the SM7B. The Shure MV7 is a hybrid XLR & USB microphone that meets the expectations of radio broadcasters and independent podcasters.
This new hybrid microphone may very well revolutionize streaming and home recording, which are increasingly popular in today's environment. It's currently available on the official Shure website for $249.
Zoom on the Shure MV7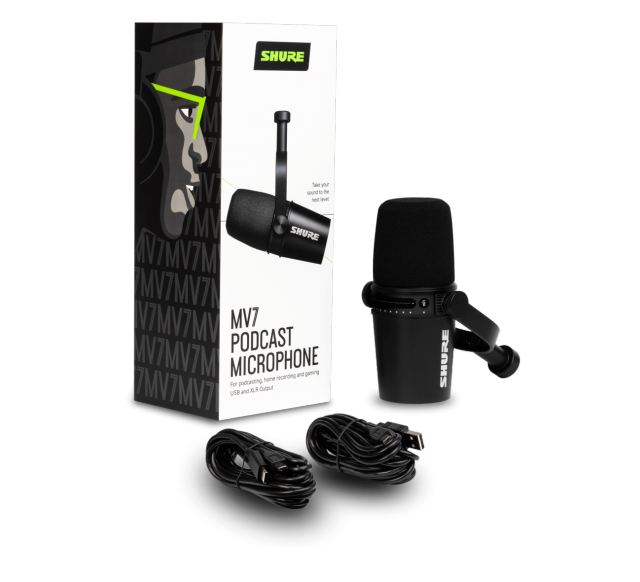 Shure has designed a microphone that's suitable for beginners as well as the more experienced. The U.S. manufacturer played around with an intuitive design to make its microphone incredibly user-friendly and easy to set up.
Directly inspired by the timeless SM7B, this new dynamic microphone offers versatility, control and flexible connectivity (XLR or USB) whilst focusing on high quality sound and an elegant design.
This microphone also offers features such as Voice Isolation that focuses solely on your voice and ignores background noise. It also includes automated level adjustment to optimize gain in real time.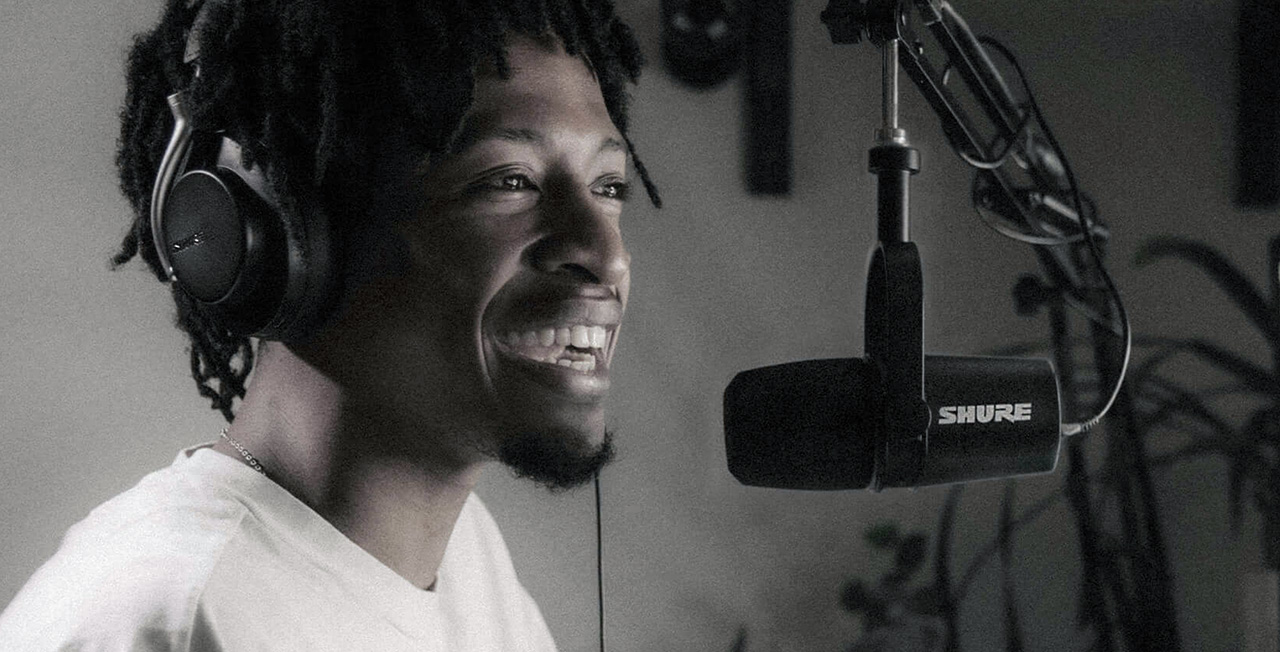 What are the technical characteristics of the MV7?
Bit rate: 16 or 24 bits
Frequency Response: 60 Hz – 16 000 Hz
Sampling: 44,1 Khz ou 48 kHz
Colour: black or grey
Polar pattern: Cardioid
XLR sensibility: -55 dBV (1.78 mv) to 1 kHz
USB sensibility: -47 dBFS/Pa to 1 kHz
Sound pressure level (SPL): 132 dB
Presets: Dark, natural and light
Compatibility: USB, XLR and headphone jack
Dimensions: 53,6 x 66,5 x 66,5 mm
Weight: 550 grams
Included accessories: 1 Micro-B to USB-C Cable (10ft), 1 Micro-A to USB-C Cable (10ft)
One of the most interesting aspects of this new model is undoubtedly the possibility to choose between XLR and USB, but especially the ability to use both at the same time! This will allow users to record in low resolution via USB and in high resolution via the XLR connection.
When unboxing your Shure MV7, you'll find that the microphone comes with a micro-B to USB-C Cable and a micro-A to USB-C Cable. All you need to vary the fun and take your microphone anywhere!
What about the ShurePlus™ MOTIV application?
If you're falling for the Shure MV7, you'll appreciate the flexibility of controlling your microphone audio through a variety of presets accessible from the application's Auto Level mode. For example, you'll be able to directly control the tone of your radio voice to make it deeper or sharper, depending on what you want. It will also be possible for you to indicate to the microphone the distance you are at.
The ShurePlus™ MOTIV application will undoubtedly be a huge plus if you want to focus on content rather than technique.
Where can I purchase this microphone?
The Shure MV7 is available on most platforms including Amazon, Thomann, and Woodbrass. However, we recommend that you go directly to the manufacturer's website, which seems to offer the lowest price at the moment.
To sum up, the Shure MV7 microphone is a smart purchase that offers multiple possibilities thanks to its hybrid design and quality.
However, it remains an important investment that will not necessarily meet everyone's expectations because of its cardioid polar pattern. The MV7 is primarily intended for those who want to host a radio show alone from home or record a native podcast.