As many of you may have heard, as of May 2019 Radionomy no longer provides its services to the US. The platform recently announced that it would be closing its doors worldwide by January 1st 2020.
What does this mean for Radionomy clients?
This means that it's currently no longer possible to create a radio station with Radionomy, and from January 1st, their 8000 radio stations will need to find a different solution in order to stay alive.
Radionomy is offering the possibility to transfer your radio station to Shoutcast, however this means an upcoming paid subscription that used to be free for their users. This new option also means losing several important elements for your online radio station such as music licensing.
Radionomy closes a door, RadioKing opens a window
Let's be honest, when we heard the news, we were of course sorry for the radio stations… But at the same time we also did a little group dance: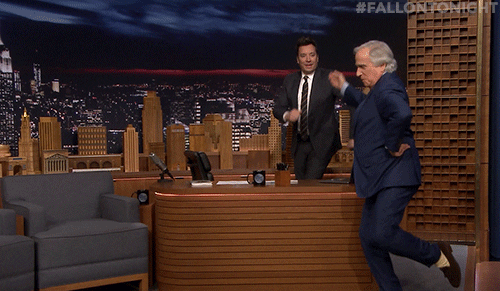 We have decided to offer a special deal for radio stations that are currently hosted by Radionomy.

So, do you currently have a Radionomy stream? If so, we are offering you -50% for one whole year on all of our Radio Offers (monthly and annual subscriptions)! With this offer, your radio station is available for $14.5 / month or $144 / year.
To benefit from this discount, say your goodbyes to Radionomy and enter the following code when placing your order: HELLORK
This offer will be available until January 10th 2020!
Benefit from this offer now!