We're constantly on the lookout for great audio equipment that meets the needs of radio broadcasters and podcasters. This week, we're testing the Phenyx Pro PTX-10B USB Interface Audio Mixer Bundle, available for $110.
What's in the box?
Audio interface (with all the cables)
Dynamic microphone
XLR cable
Stereo headphones
User guide
Protective case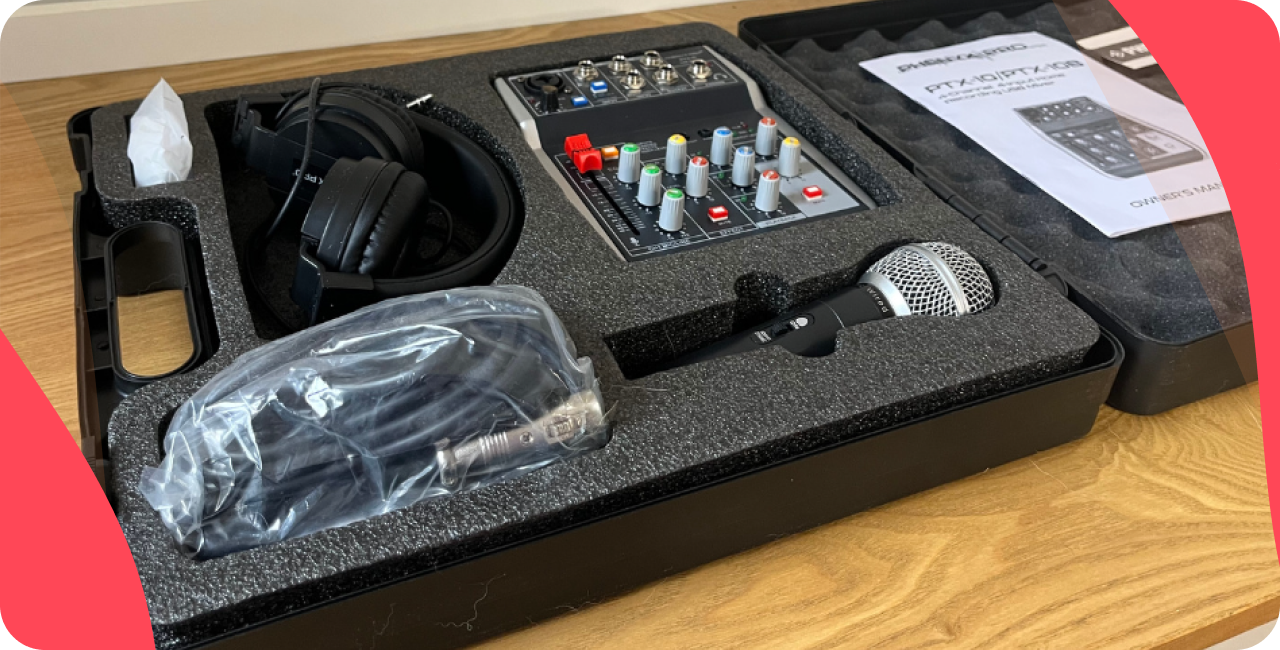 Phenyx Pro Audio Mixer
Let's dive right in with the portable audio mixing console. We're going to start by saying that we were happily surprised by the build quality of this device. It's an all-metal build which makes it feel really solid and built to last. The size of the mixer itself is also incredibly practical for using it on the go, you can easily slip it into your backpack and take it with you anywhere!
1/ Inputs
There's a total of 4 channels on this audio mixer, we're going to take a look at each one and the various features that go with them.
Channel 1
Channel 1 has an XLR microphone input, but you can also use a 1/4-inch cable. You'll find a gain knob for your microphone input signal and a 20-decibel pad. You also have a clip signal which will indicate if you're too loud.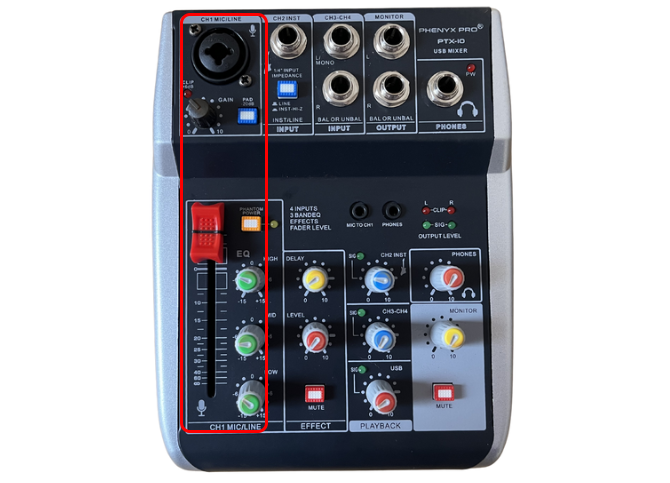 On the bottom half, there's a phantom power (48V) button which you'll need to activate if you're using a condenser microphone, as they require more power to function properly. The fader will affect the clean volume of your channel, so if your gain is up and your fader is down, you won't hear anything. Lastly, within this channel, you play with the 3-band EQ (high, mid, and low). This is great for balancing out your sound, especially during a live radio show!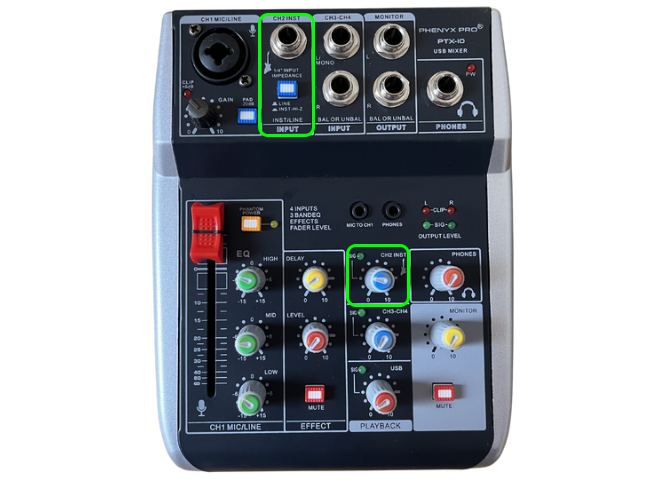 Channel 2
The second channel is labeled as an instrument channel, but as it's a line-in you can also connect another microphone via a preamplifier for example. You can use the impedance button according to what you have plugged in (up for the line position, and down for the instrument position.)
Channel 3-4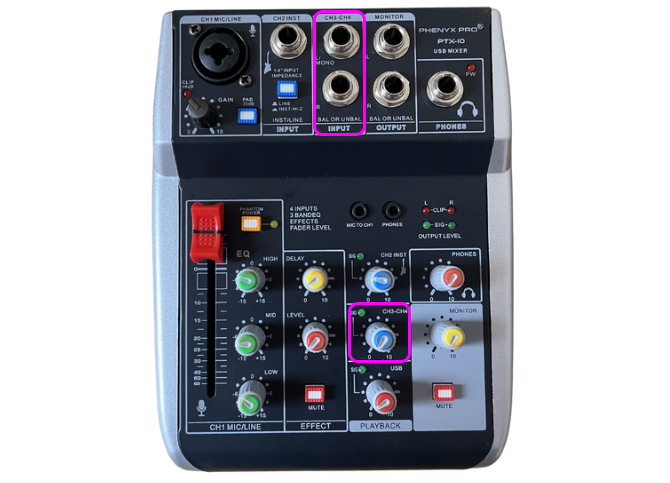 The third channel can be used for additional inputs. The particularity of this channel is that it will allow you to have a balanced or unbalanced input.
When plugged into the top plug, you will get a mono signal that is balanced. If you use the bottom plug, your signal will go into the right side. If you're plugged into both, you will get a completely balanced signal.
2/ Outputs
This little audio mixer includes various features that are handy for any radio host or podcaster.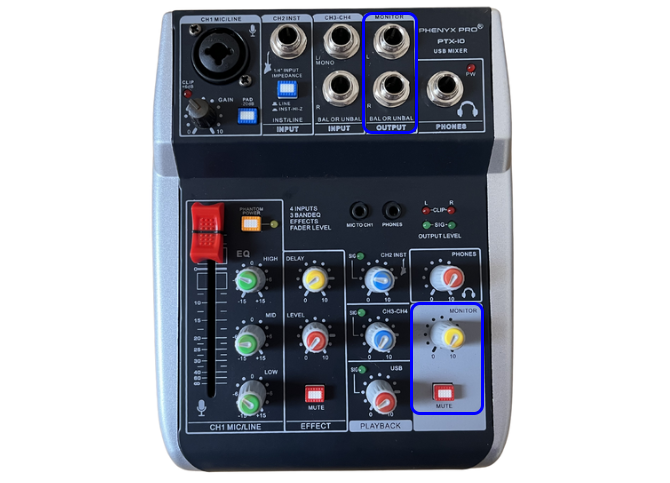 Monitor output
This is where you can plug in your active speakers (or a power amp that is powering inactive speakers.)
You'll find a monitor control knob to adjust the volume, as well as a mute button so that you can easily disable the sound from that channel.
Phones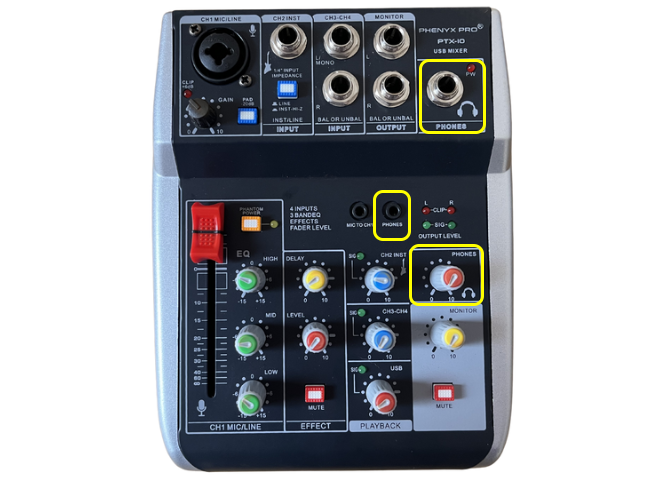 You'll find a 1/4-inch headphone jack input at the top of the audio mixer. If you have regular headphones with a 3.5mm input you can use an adapter, or use the second headphone jack that is just underneath it. This is a great feature if you're recording a radio interview with 2 people because you can both have a pair of headphones plugged in. A lot of interfaces at this price point don't provide 2 jack inputs, so this is a real plus! Bear in mind that the volume knob for the headphones will affect both pairs of headphones.
3/ Other Features
Effects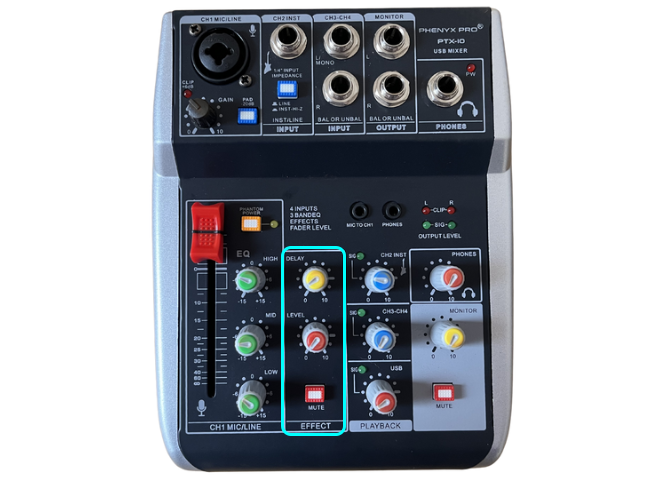 It's rare for an audio mixer of this size to have any effects on it, but here we have a delay effect that will essentially add an echo to your voice. This feature may not be useful to everyone, but as a radio host, it could be fun to play around with!
The delay knob allows you to adjust the intensity of the effect, allowing you to make the echo longer or shorter.
The level knob impacts the loudness of the effect. You can also easily cut off the delay with the mute button. Bear in mind that this only has an impact on channel 1.
USB playback
If you've recorded something and want to listen back to it, you can use this knob to easily control the level of that playback. This can come in handy for live radio broadcasting and podcasting!
Mic to channel 1
Next to the second headphone jack, you'll find a Mic to Channel 1 input. If you choose to use this input, it will be controlled with the same knobs as channel 1. Essentially, it will be on the same input at the XLR microphone channel.
4/ Overall thoughts
Overall, we were really impressed with this little mixing desk! It has all the tools you need to make you sound really good, whether it's for audio recording or live broadcasting. The sound card that is built into the mixer is incredible and you get a really clean signal.
The build quality is solid for equipment at this price point, and the fact that it has 2 headphone jacks is a really nice touch. Plus, it's incredibly simple to set up with the USB connecting directly to your computer.
Phenyx Pro Dynamic Microphone
As we mentioned above, the PTX-10B bundle comes with a dynamic microphone. It's a good entry-level microphone if you're just getting started in radio or podcasting. Being able to play around with the EQs directly on the mixer can help your voice sound really good with this mic. Plus, it comes with an XLR cable which we appreciate!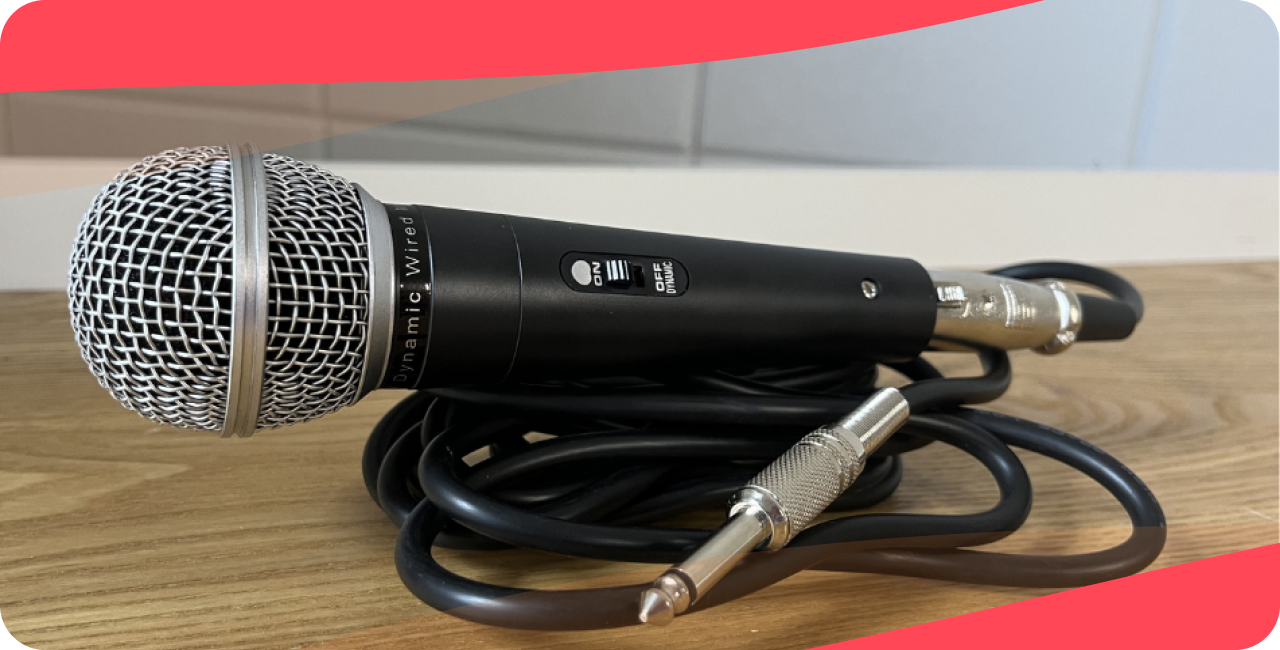 We would have loved for it to come with a small desktop stand, just to be able to set it up and not have any parasite noises made by touching the microphone when broadcasting or recording. You may also want to invest in a pop filter to avoid any plosive sounds.
Phenyx Pro Stereo Headphones
Headphones are essential when broadcasting or recording audio, so we love how this bundle is complete with everything you need to get started right away. The headphones themselves have really nice cushioning on the ear cups, which is important if you're going to be wearing them for a long period of time. They can also be folded, which again, is practical if you want to easily transport them as they don't take up much space.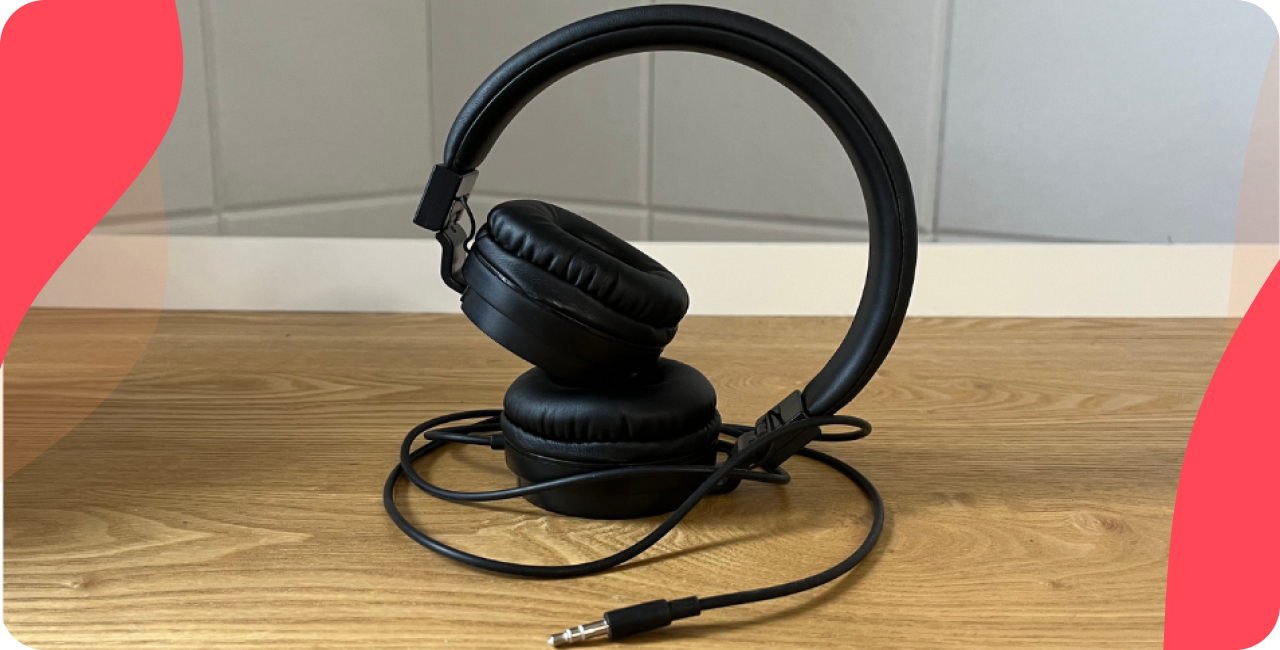 For $109,99 this Phenyx Pro equipment really exceeded our expectations. Our favorite element is, of course, the audio mixer. However, if you've just created a radio station or podcast and are looking for a full equipment bundle to get started, this is a great place to start. The value for money is very fair, and you'll have a hard time finding a complete home studio set for less than $110.