One of the main advantages of Internet radio is the wide range of themes, worlds and cultures available free of charge, anywhere in the world. At RadioKing, we have the privilege and responsibility of being the medium for thousands of radios, available at your fingertips! So what's the easiest way to listen to online radios? Let's find out!
Online radios available on RadioKing
First of all, let's talk about what the RadioKing radio community is all about (because we're proud of it!). There are "old timers" who have been broadcasting continuously with us for almost 10 years, as well as newcomers. These "newbies" bring a certain freshness and are starting to redefine what online radio is by being more and more numerous every day.
All this great community gives life to nearly 4000 online radios of all kinds that you can listen to at any time on our platform. And you wouldn't be the first, because they generate tens of millions of monthly listening sessions… Enough to make your head spin.
There are many ways to listen to these online radios, so you're bound to find ones you like.
Listen to Online Radios on the RadioKing app
The easiest way to listen to the online radios available on RadioKing is via our app! Over 20,000 people on iOS and as many on Android already have it in their pockets.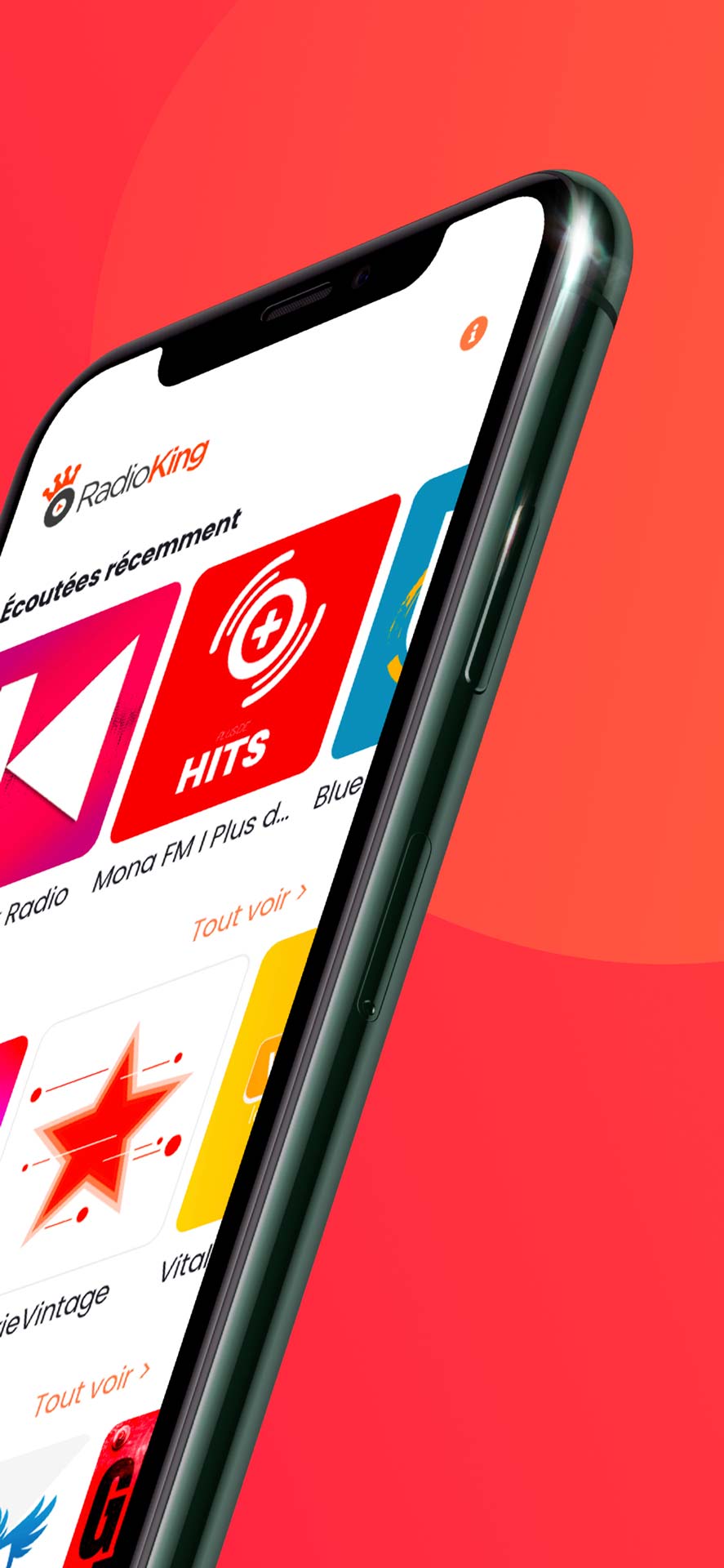 RadioKing app homepage
When you open our application, you will find a selection of the most relevant radio stations:
Recently Played

: The radios you listened to last are found here so that you don't have to manually search for them;

New Releases

: Looking for a breath of fresh air? In this section you'll find all the stations that have recently launched themselves into the world of online radio;

Hit Parade

: Here you can find the most listened-to online radio stations, so you can tune in directly to the best of what's on offer!
Explore Online Radios
Did someone recommended an online radio station to you? Want to try your luck with a keyword? Want to listen to a particular genre? This is the place to be!
The "Explore" tab allows you to search for a radio station by name or by genre.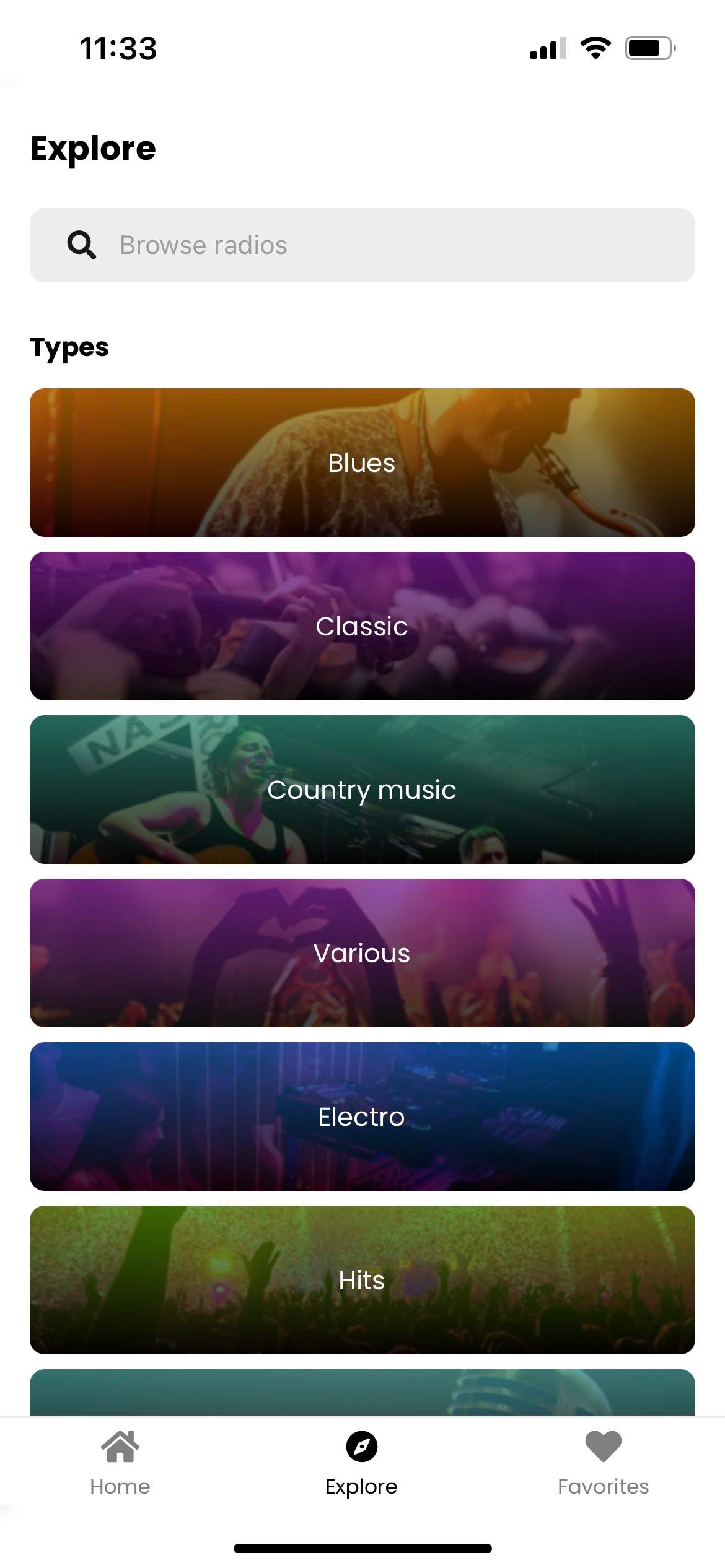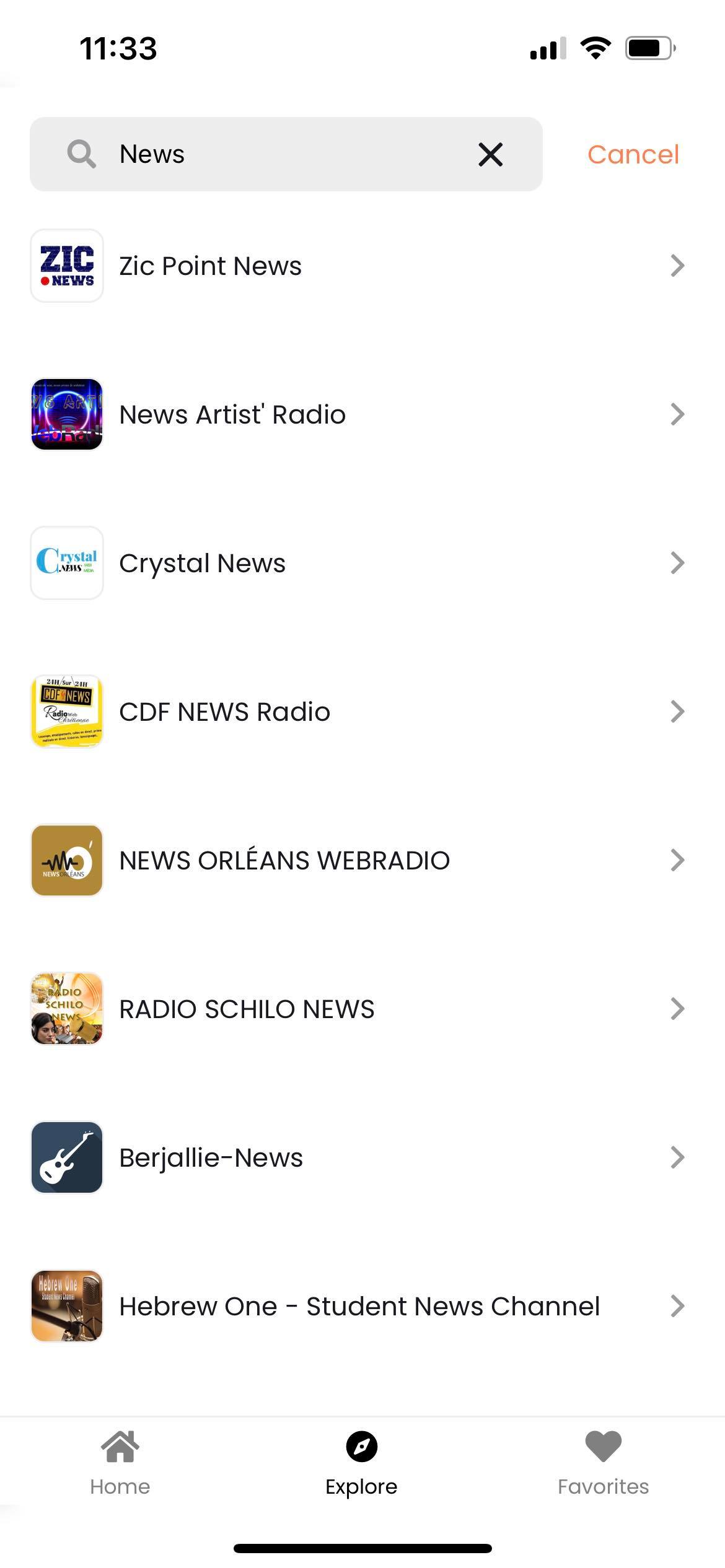 Listen to your favourite Online Radios
To each their own! The "Favourites" tab allows you to find all the radio stations you have liked in one place, the hardest part will be choosing which one to listen to first!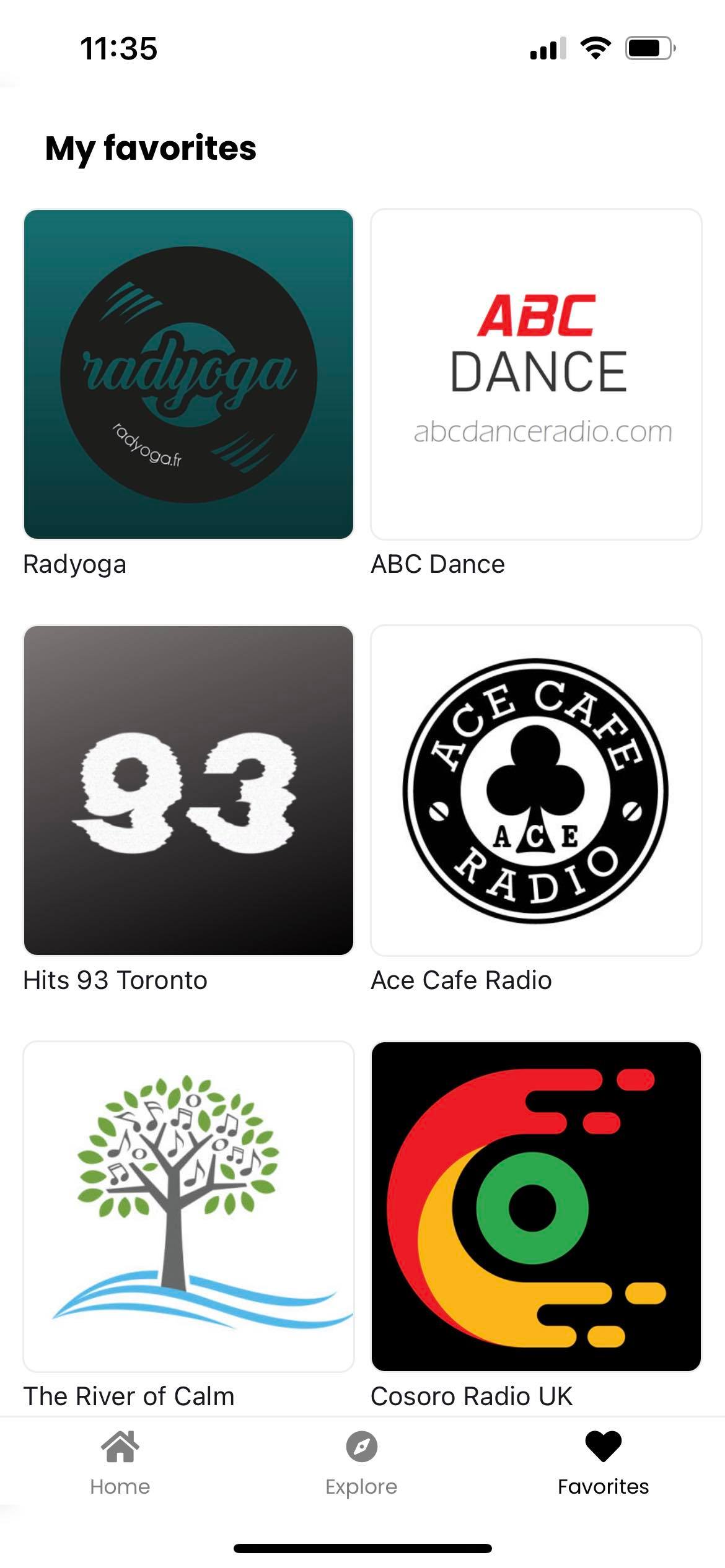 The app's radio player
Once you have selected your soundtrack, there are still plenty of cool features on the app's player! This is where you'll find a preview of what you're listening to, but that's not all:
Add to your favourites

: Click on the small ❤️ to add the current radio station to your "Favourites" tab;

Info

: Find a quick description of the current radio;

Purchase the current track

: A fast way to buy music, a commission of which goes to the radio's creator for their work!

Share

: Share the current track with your friends and invite them to listen to this radio station;
Switch to HD: If your internet connection is fast enough, you can switch to HD for the best sound quality;

Top Tracks

: Vote for or against the current track (👍👎). The more listeners who vote, the more the station manager can adjust their programming according to what you like best!

Airplay & Chromecast

: Stream the current radio to AirPlay or Chromecast compatible devices! Super useful for displaying a radio on the TV or listening to music via a connected speaker at a party.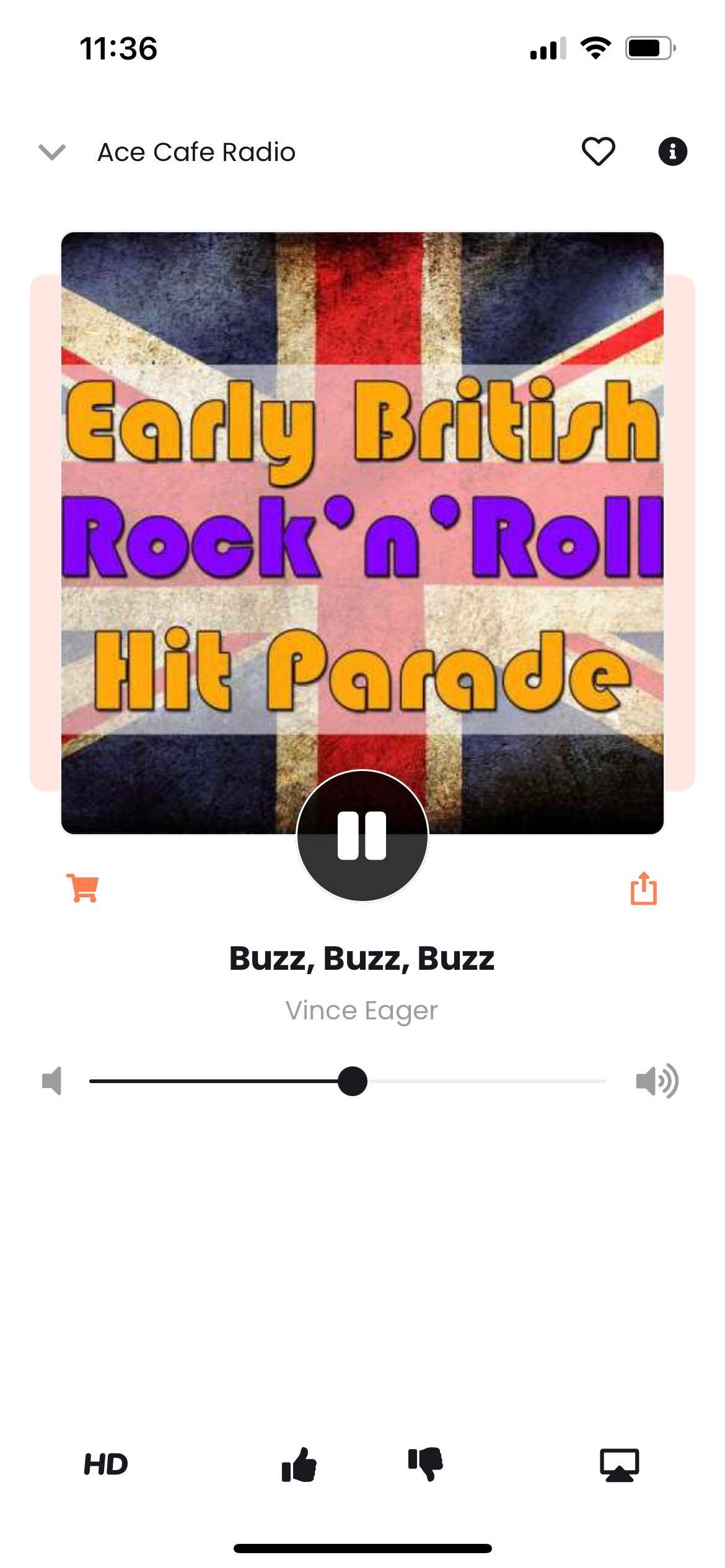 Top Tip: You can continue to listen to the radio while keeping the application in the background on your mobile! Handy if you need to keep another application open, such as a GPS for example.
Now you know how to listen to all our online radios on the app. Of course, you can access them anywhere in the world as long as you have an internet connection.
It's the easiest way to listen to these radios… but not the only way!
Listen to Online Radios on the RadioKing website
All the online radios that you find on our app are also available on our website. You'll find the same features as on the application, but this platform is intended for computer users.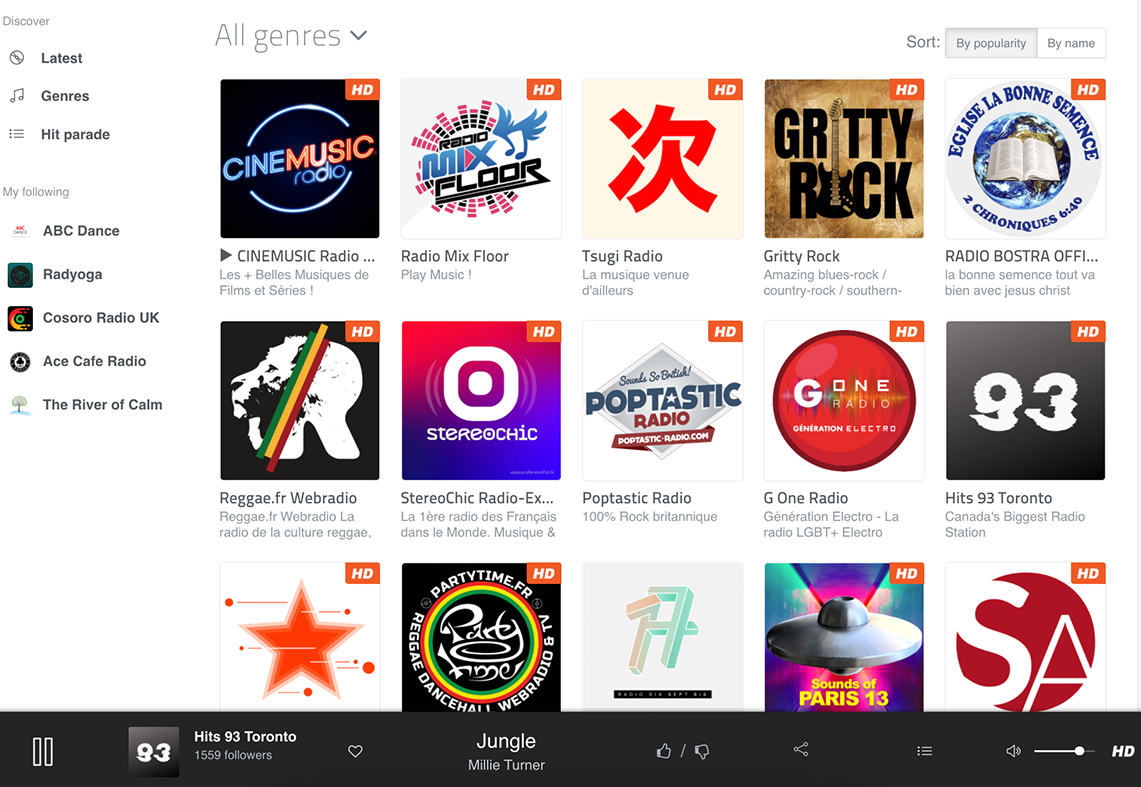 If you're more of a mobile user, we invite you to use the application to listen to your favourite online radios, as it offers a better user experience.
On our website, you'll also find information on how to manage and develop an online radio station, all our articles, as well as information on all of our services!
Applications and Websites for Online Radios
On top of the Radio Manager, we offer all online radio creators the possibility of easily creating their radio's website and mobile application! You can then listen to the radio stations that have subscribed to these services on these platforms!
These solutions give creators more freedom to customise the design and listening experience of their radio station, by having control over the graphics and features offered on their site and app.
There you have it! With our application, assisted by complementary listening features, you have the perfect toolkit to build a collection of online radios that suits YOU, to listen to in all circumstances. It's in your hands!