Listeners are obviously a huge part of your radio station. They not only help increase the notoriety of your radio, but also the ratings. It is important for a new Radio, as well as for an existing Radio, to have loyal listeners to ensure its sustainability and growth.
Here are some tips to make sure your listeners stay loyal to your radio station!
Create shows that are made for your listeners
Knowing your audience in order to offer them suitable content is very important. Other than the music you broadcast, your programs are part of things that will make them listen or not. To do this, target your audience and create programs that will please them and make them want to tune in to your radio station. These shows can also be regular meetings with your listeners, such as "the morning show" to start each day.

Get your listeners to save the date
So that your listeners can have a clear view of your various programs, the RadioKing website allows you to set up a Programs Grid, but also to highlight the various hosts present on your Radio. Offer the possibility to those who weren't able to listen to you or to those who want to hear one of your shows again to have access to Podcasts, so that they can replay the show after it has aired.
Find out more about the programs module here.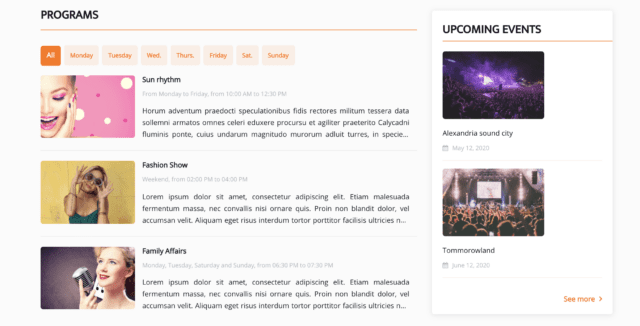 Find out more about the podcasts module here.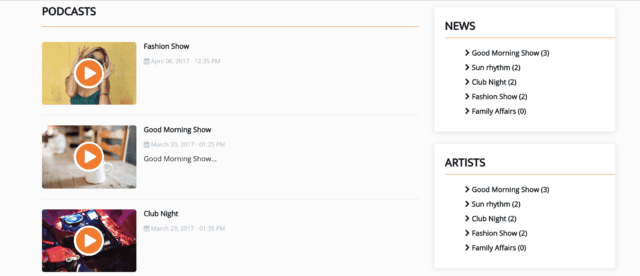 Interact with your listeners
Being close to your listeners and creating a good atmosphere on your Radio, will make your listeners come back regularly. For this, there are solutions that allow you to easily interact with your listeners. Whether it is by asking their opinion on a title, or by broadcasting their shout out, you can be in contact with your listeners by many means!
Top Tip: RadioKing allows you to organize contests via your Radio website and chat live with your listeners.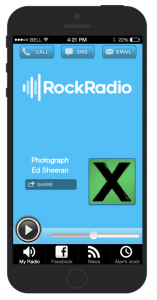 Your listeners can also contact you thanks to our Radio Mobile App Offers. They include various contact buttons (call, SMS, email…) allowing you to stay close to your listeners and create a real relationship between with them. With the Mobile Application, you can also integrate the LiveFeed of your Radio Website.
The LiveFeed allows you to display real time content from your social networks, it's a good way to keep your listeners loyal to your website and application.
sdfghjklm
Give multiple listening options to your listeners
Make it easier for your listeners to access your Radio and be present throughout their day by providing them with several ways to listen to you. This allows you to have continuity in your relationship with your listeners.
With RadioKing, get your online presence with a personalized Radio Website or mobile app!
For more ideas, check out this article on the different ways to share your online radio station!
Have you tried any of our top tips to get loyal listeners on your radio? Let us know in the comments!
Create your own radio station today!