Deezer is an
online music streaming service
with more than 16 million users each month. It's possible to listen to the radio, better still, you can add
your own radio station
to the platform!
In this article, we'll be explaining how to get your radio station to appear on Deezer's platform. To do so, you simply need to follow a couple of steps and have a little patience.
How to reference your radio station on Deezer
If your radio station is hosted by RadioKing, we automatically add it to Deezer for free! This good news means better visibility for your radio and an opening to thousands of new listeners.
To appear on Deezer, your radio must meet the following conditions:
We invite you to check these criteria before searching for your radio on Deezer!
How to find your radio station on Deezer
If you meet all the criteria, head over to the
Radio
section on Deezer.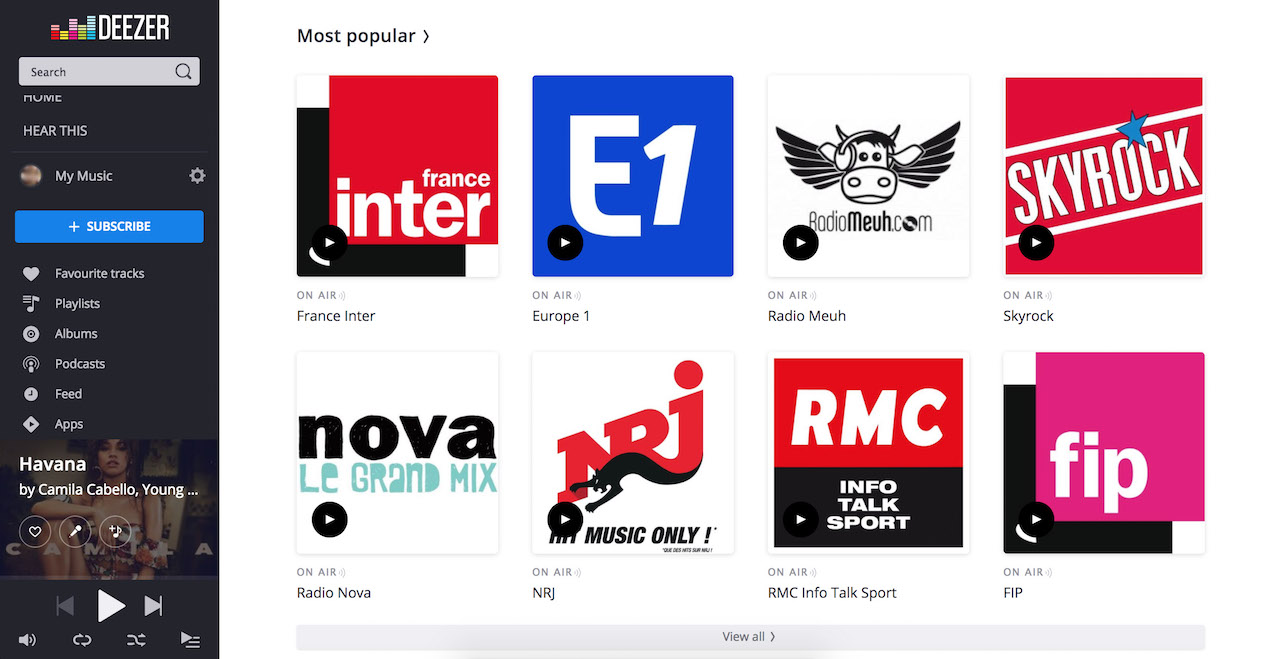 You can also do a quick search directly via the search bar at the top left of the page.
Note: If you meet the 4 conditions above but still don't see your radio, it may take some time for Deezer to detect your radio and publish it.
How much does it cost?
Referencing your radio station on Deezer is completely free, it's a great opportunity to attract an even larger audience for your radio station.
It's time to add your radio station to one of the most well-known listening platforms out there!