In this article, we'll be looking at how to go live with multiple presenters in different locations using Cleanfeed.
To get started, you'll need to install Soundflower on your computer:
1. Configure your Audio Setup
Once you've successfully installed Soundflower and rebooted your computer, you'll need to bring up Audio MIDI Setup to take a closer look at your input and output devices. To do so, simply hold down the CMD key (⌘) and the space bar.
You'll need to create a Multi-Output Device by clicking on the + button in the bottom left hand corner:

Ensure that your settings are as shown below for Master Device and Sample Rate. Your Audio Devices in use should be Soundflower (2ch) and your earphones/headphones (in our case, Built-in Output):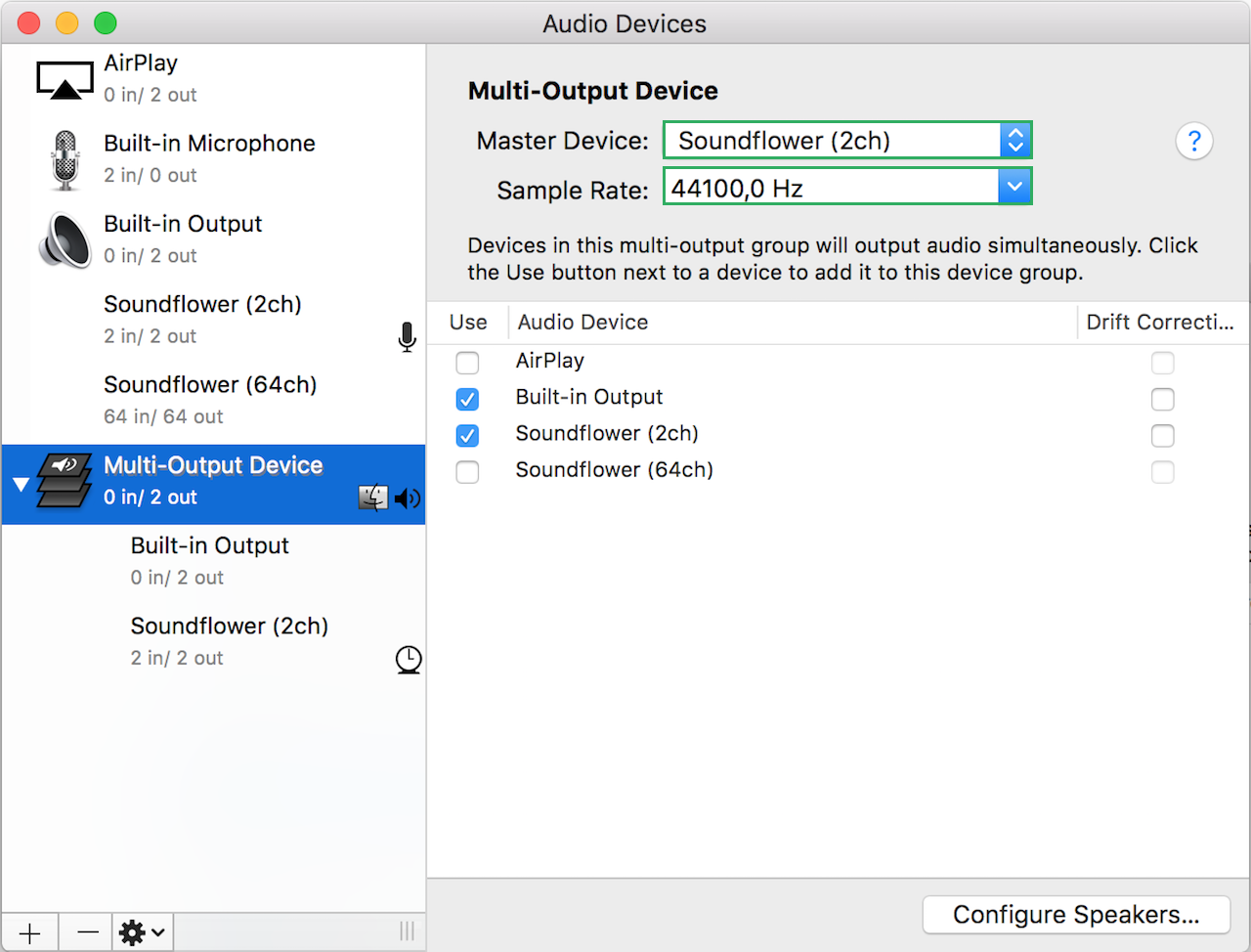 You're now ready to download LineIn
In the Input field, you'll need to select the microphone that you're using. For the purpose of this tutorial, we're using a Built-in Microphone but you might want to check out this article on how to choose the right mic.
Select Soundflower (2ch) as your Output before clicking on Play Thru.

You'll now need to head over to System Preferences > Sound to configure your sound settings. Under Output, select your Multi-Output Device: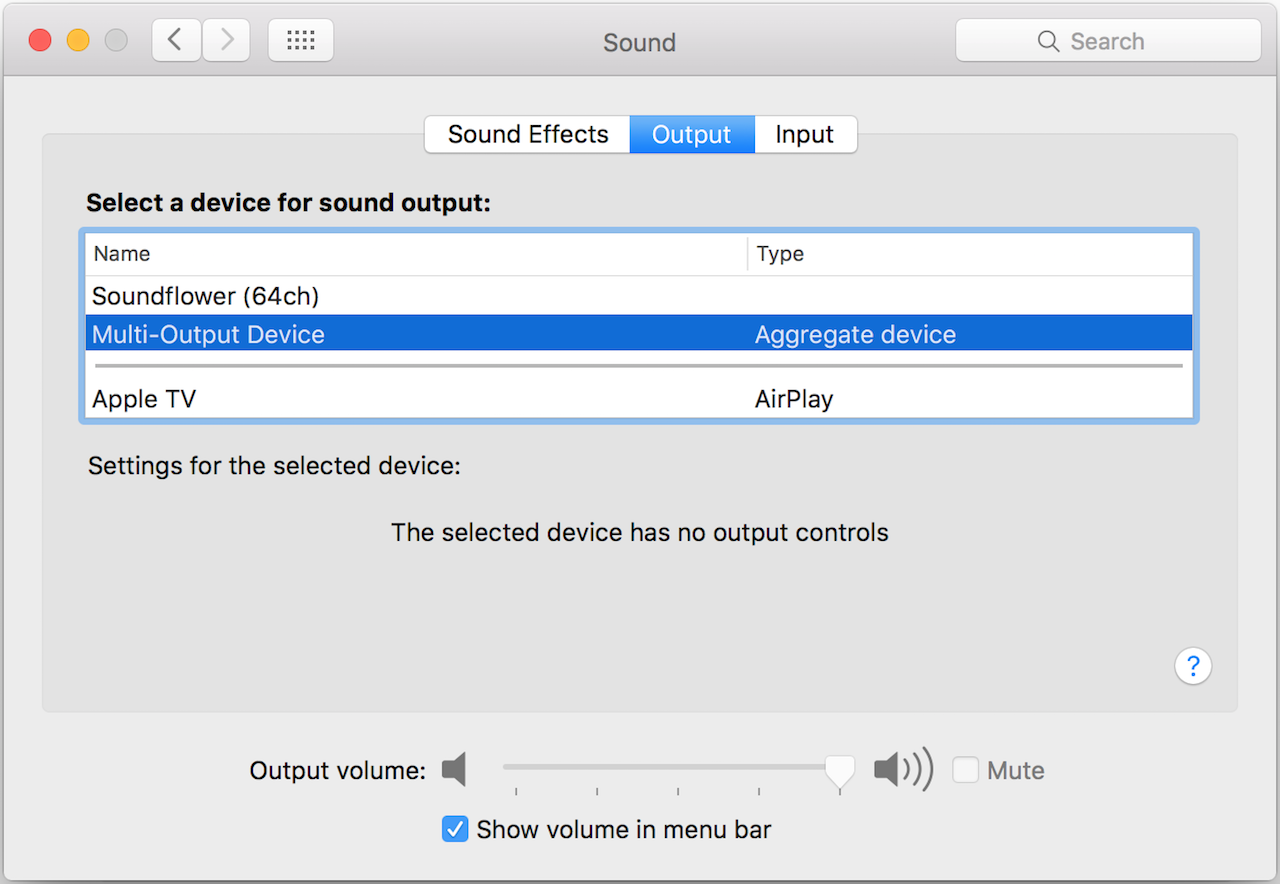 Under Input, select Soundflower (2ch):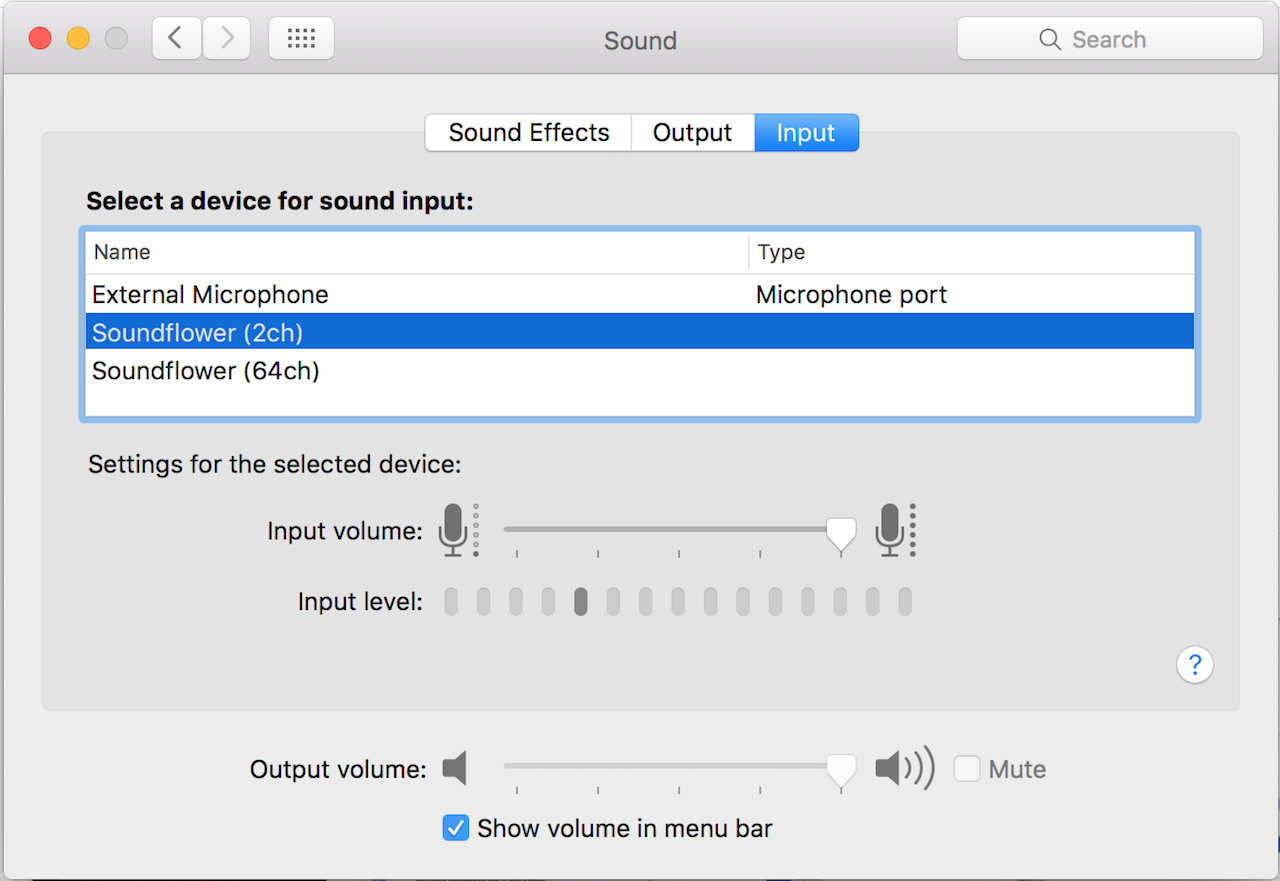 2. Add your guests/presenters on Cleanfeed
If you don't already have an account, you'll need to create yourself a free Cleenfeed account and verify your e-mail address.
If you're using an external mic, you'll need to select it by clicking on the video camera in the browser address bar and then on Manage:

You can now click on +Connect to invite your fellow guests! They should receive an e-mail which allows them to join the session. Once they accept the invitation, they should appear as connected.
3. Go live using BUTT
Discover our tutorial on how to broadcast live with BUTT

Attention: Under the Audio tab, you'll need to ensure that your Audio Device is set to Soundflower (2ch):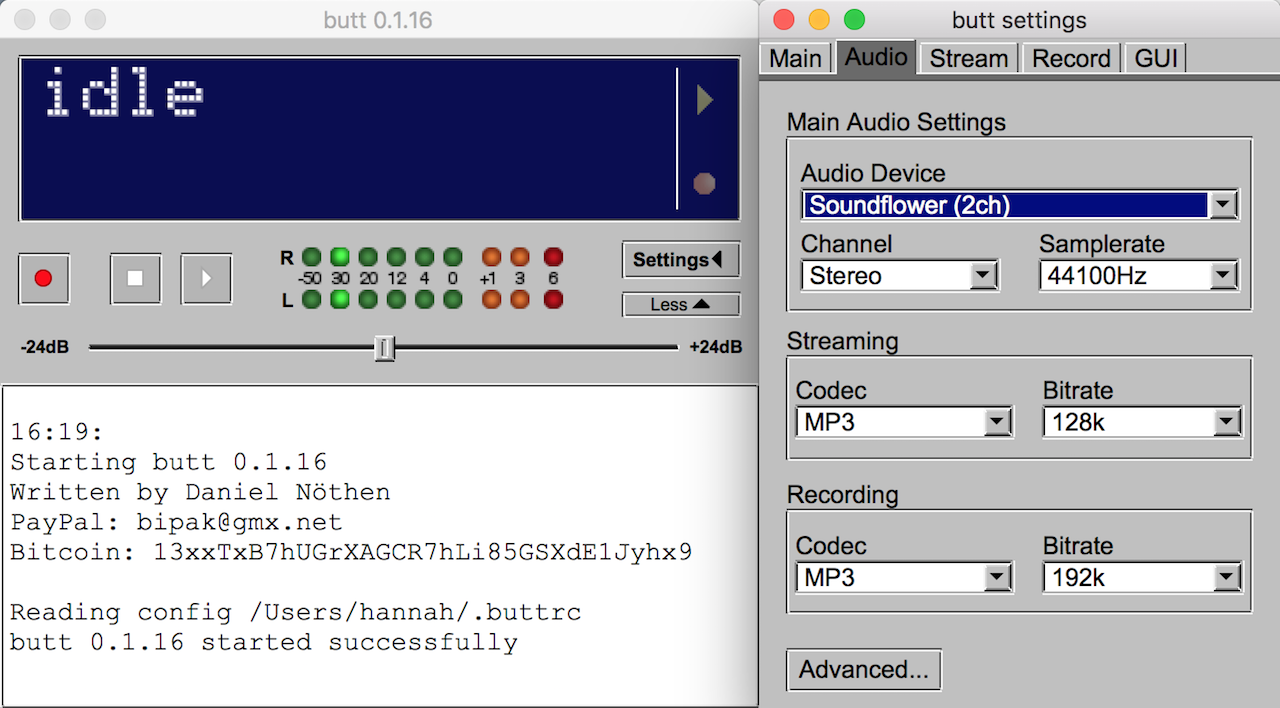 There you have it, have fun going live with other presenters or special guests based elsewhere!