What is Audio Hijack?
Audio Hijack is a DAW (Digital Audio Workspace) designed to facilitate the recording of podcasts, radio shows or even phone calls for example.
The software is simple and intuitive, thanks to the "blocks" that can be easily dragged & dropped into the main part of the interface.
Download Audio Hijack for Mac
How to set up Audio Hijack
To get started, select New Session: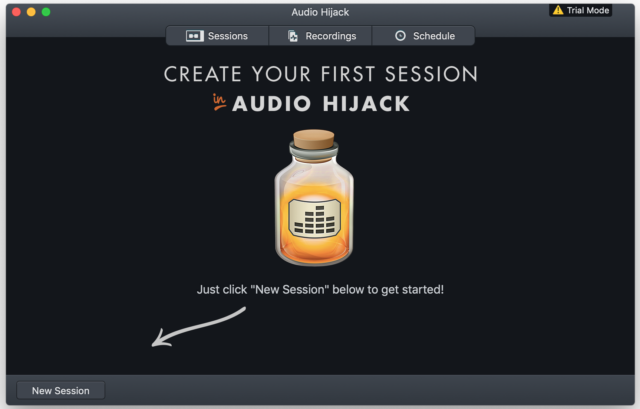 Then, select new blank session: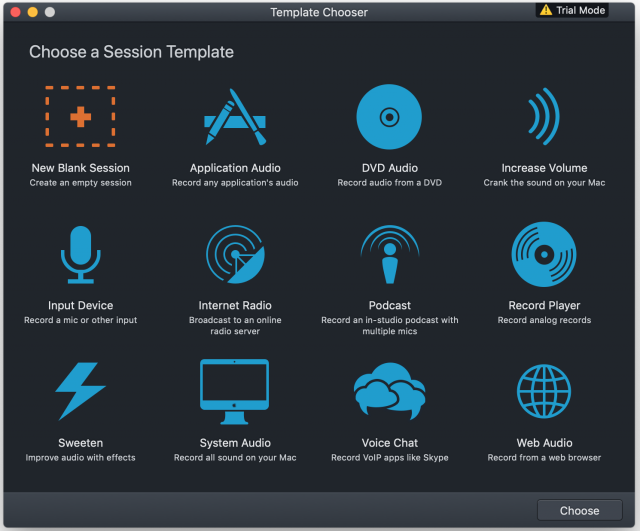 You can then choose a name for your session: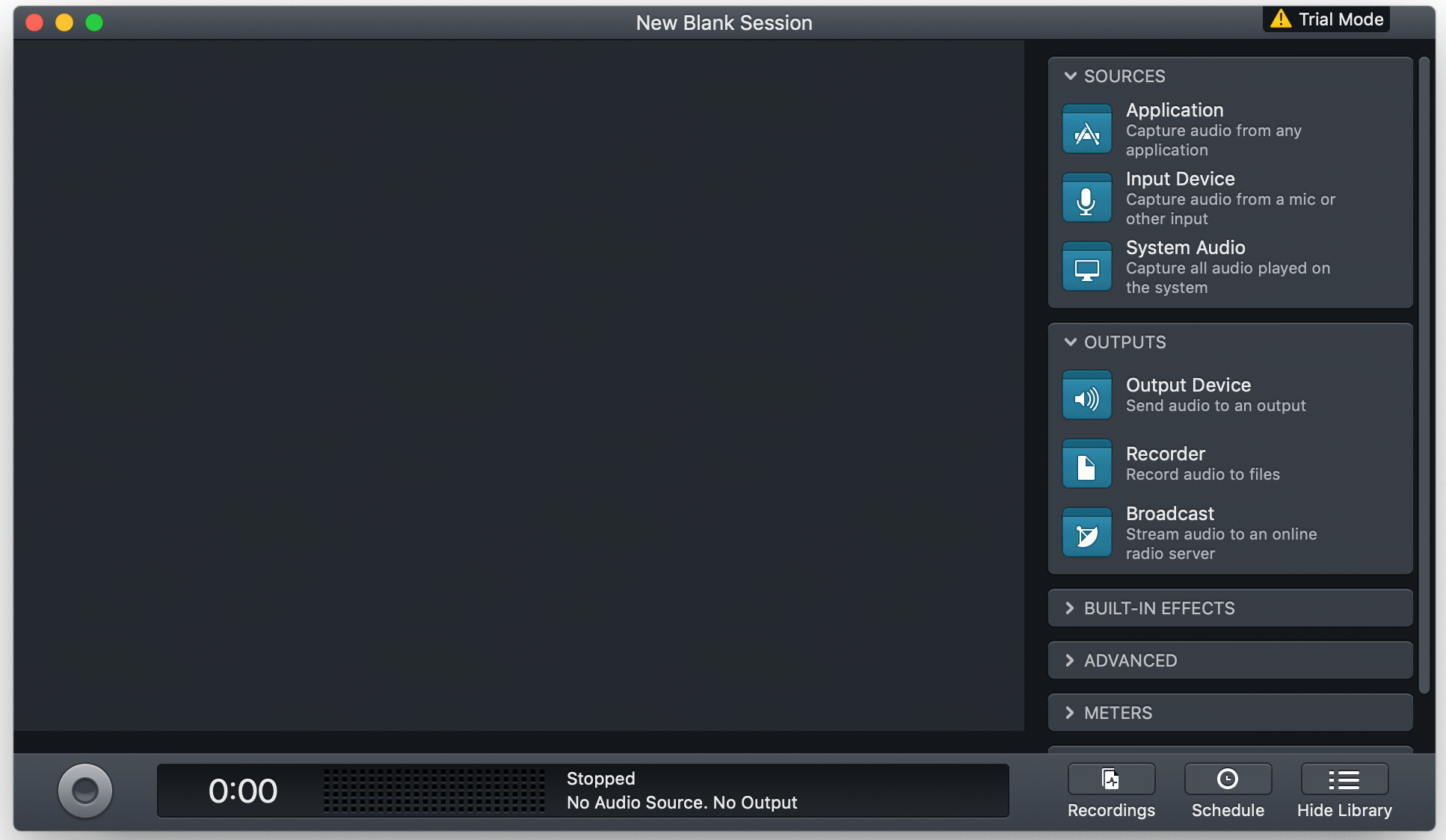 We're now going to configure our input device. To do so, simply drag and drop the Input Device block from the sources area, and select the microphone you want to use. If you don't have a microphone, you can use the internal mic on your computer.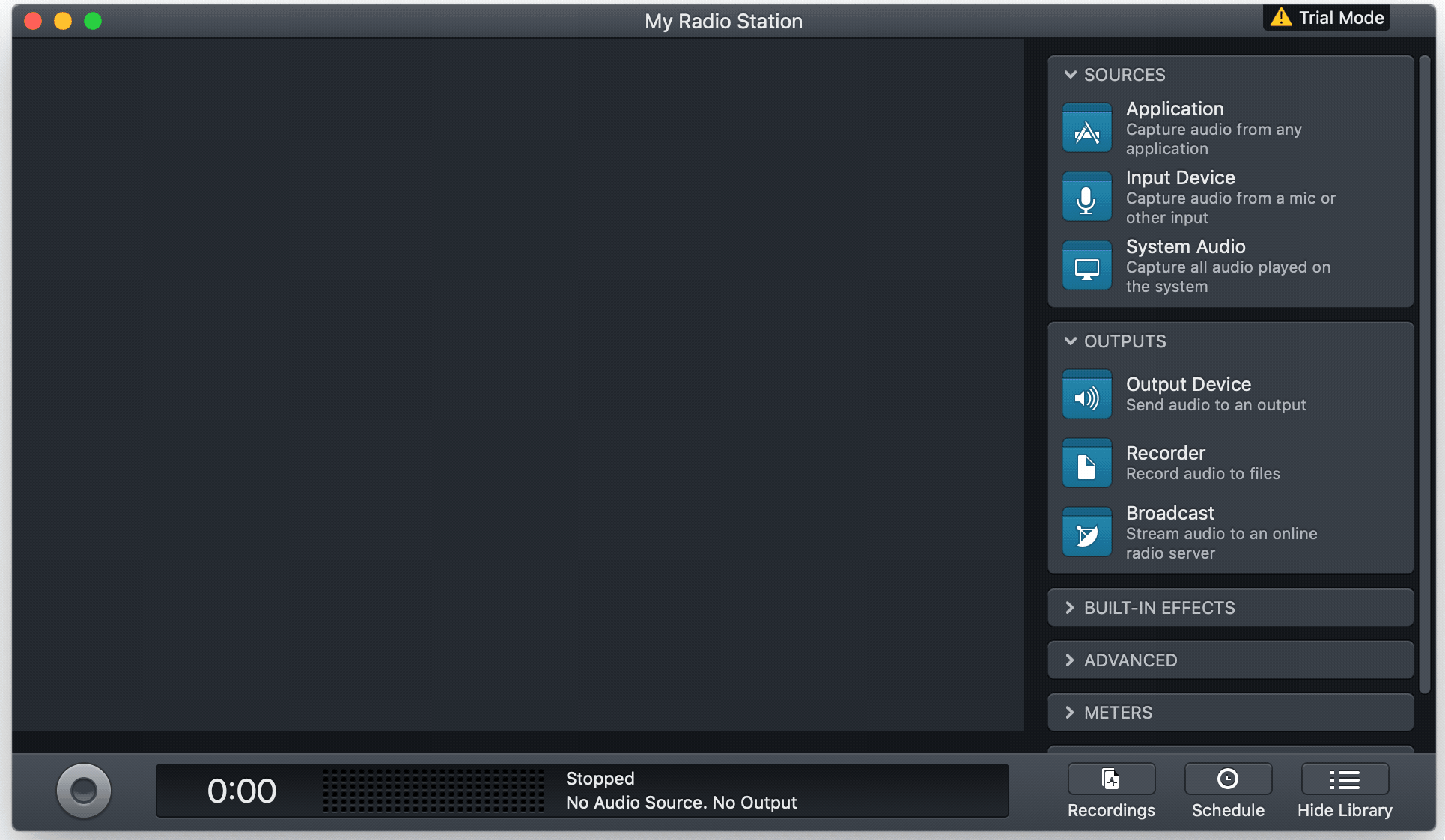 Once that's done, drag in the Broadcast block: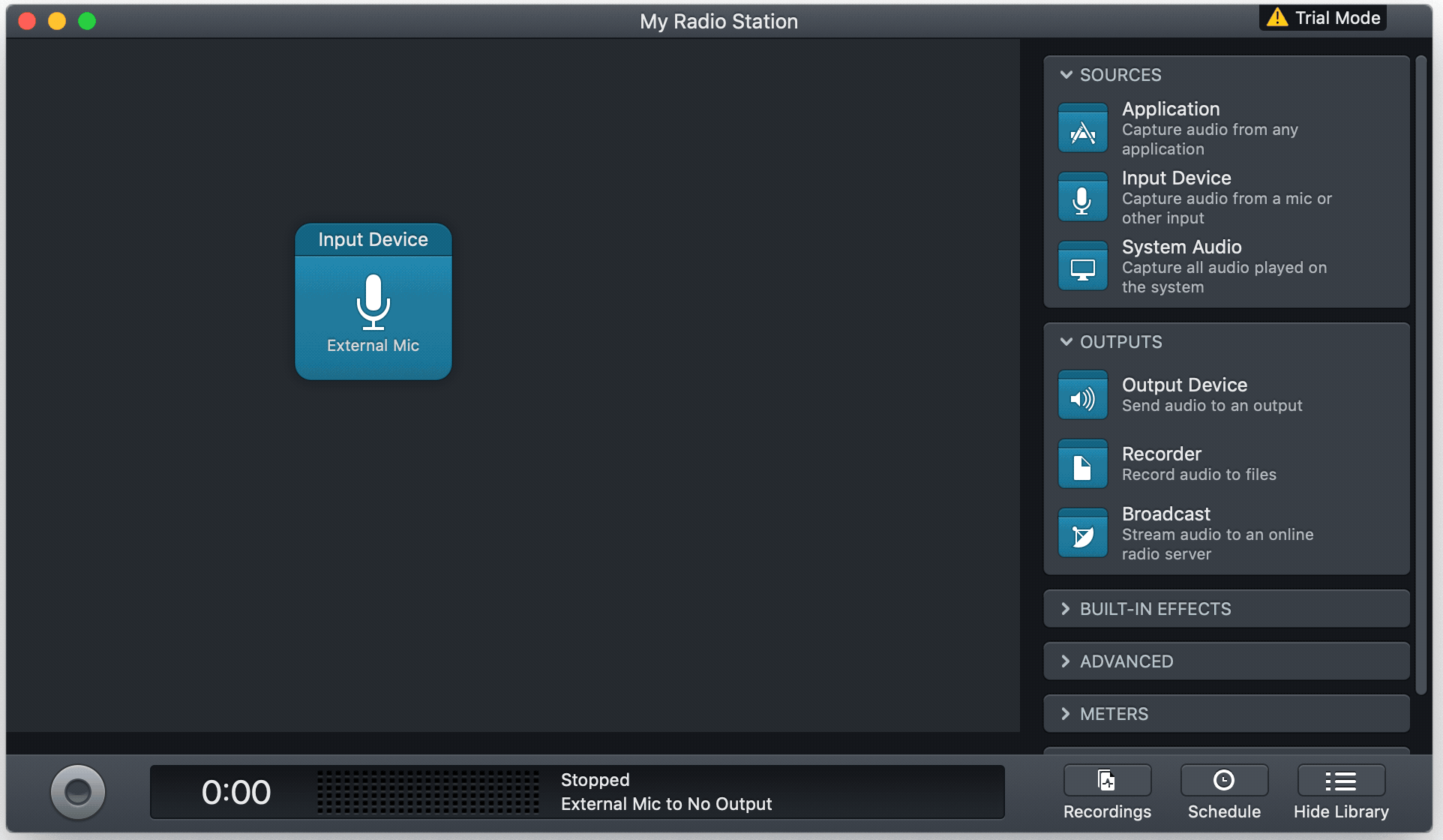 Click on the Broadcast block and head over to the setup tab. Here, you can enter in your connection information. If you're a RadioKing client, you'll find this information under the Live Tab of your Radio Manager.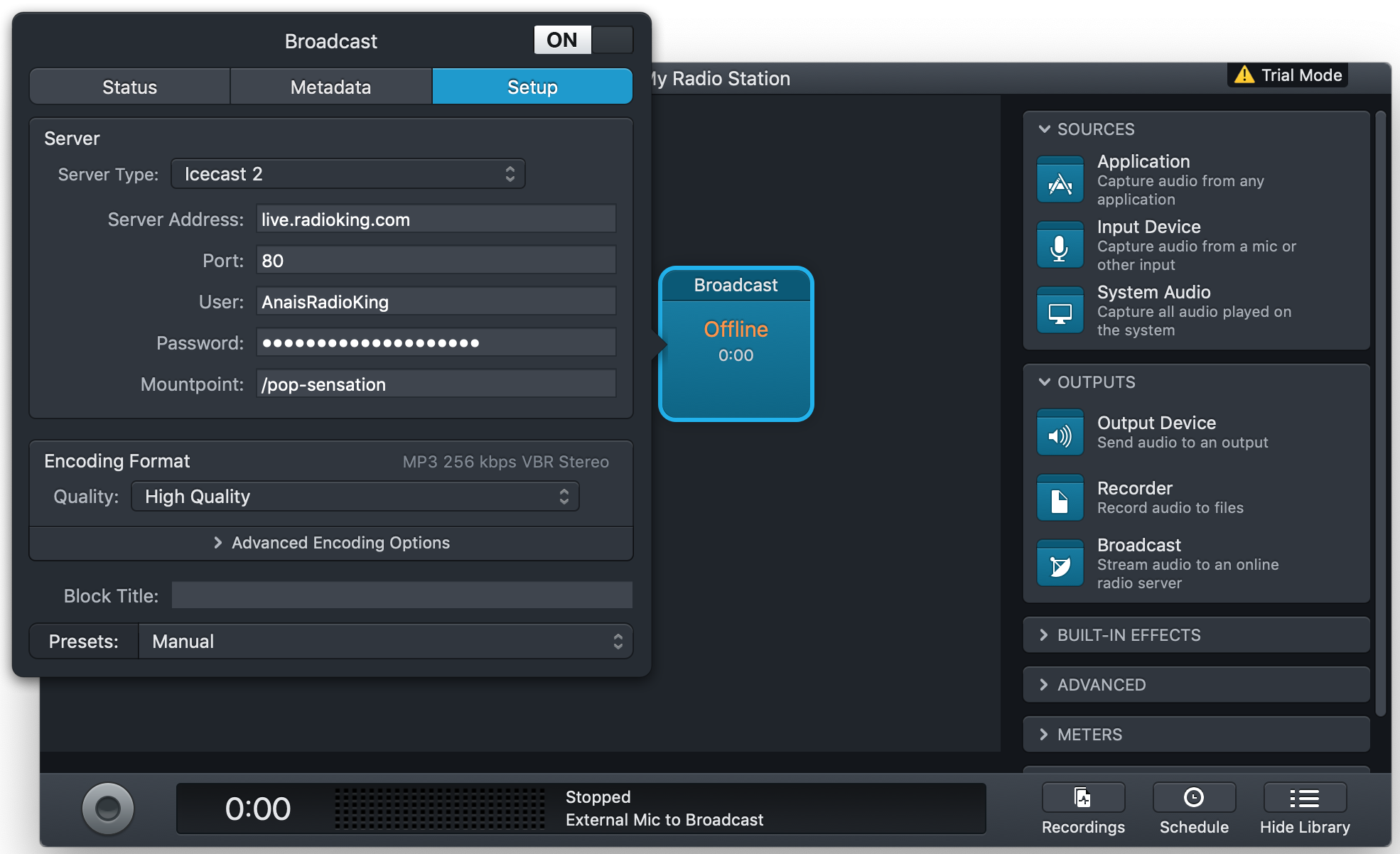 If you want to record your live broadcast, simply drag & drop the recorder block: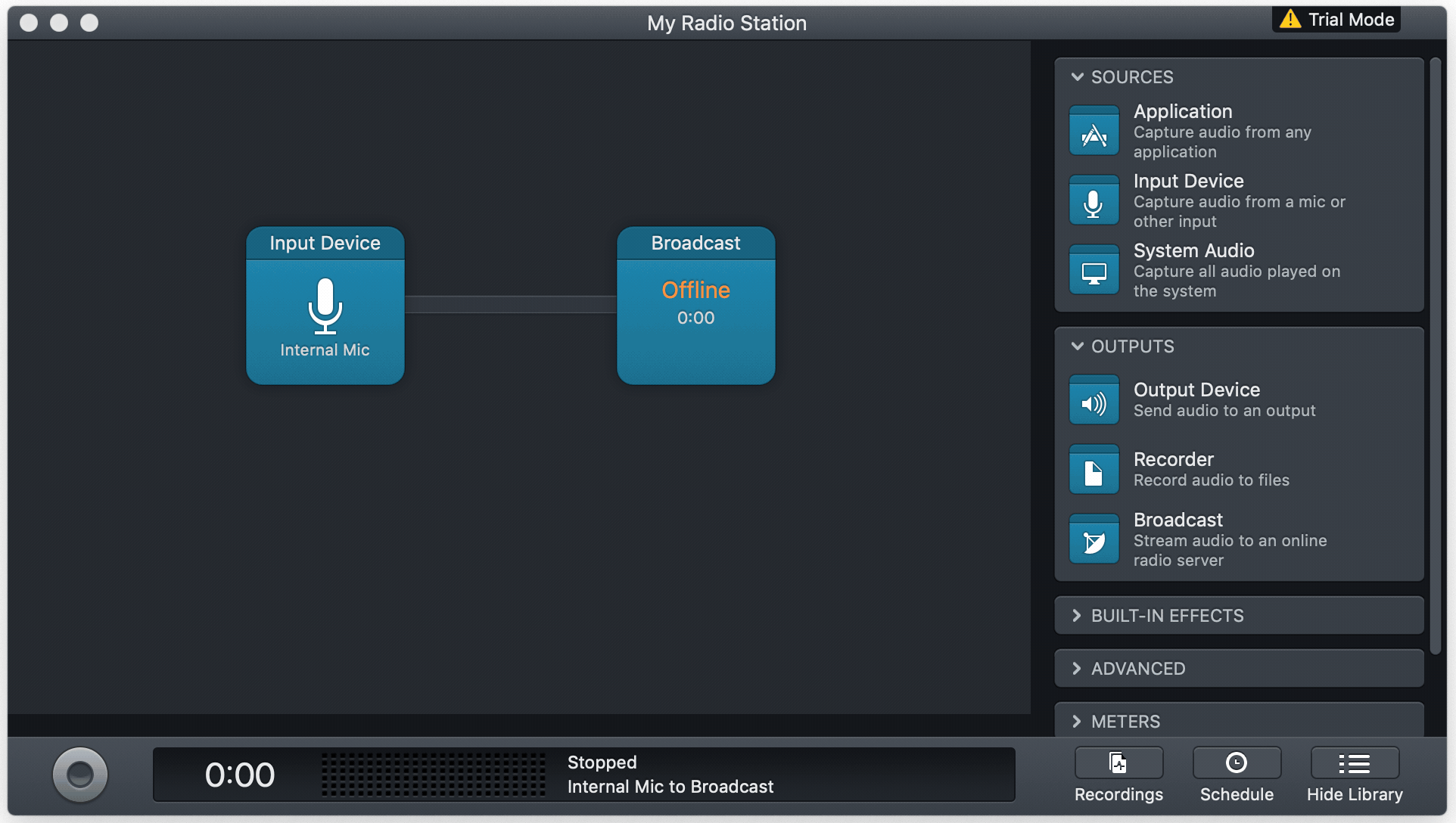 In order to begin broadcasting to your radio station, click on the round button in the bottom left-hand corner. You should see "on air" appear in the broadcast block in Audio Hijack, as well as the red "Live" signal in your Radio Manager.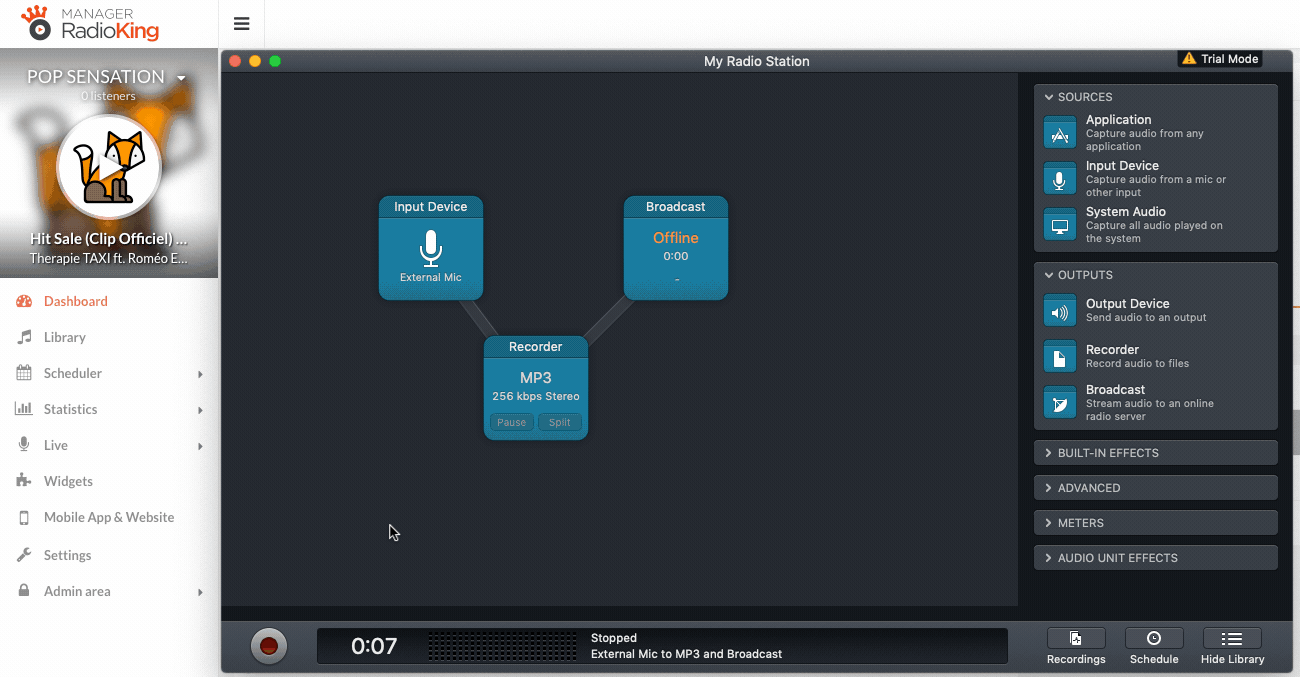 Did you record your live broadcast? If so, when your show is over head over to Recordings in the bottom right-hand corner. Here you'll be able to edit the metadata of your show!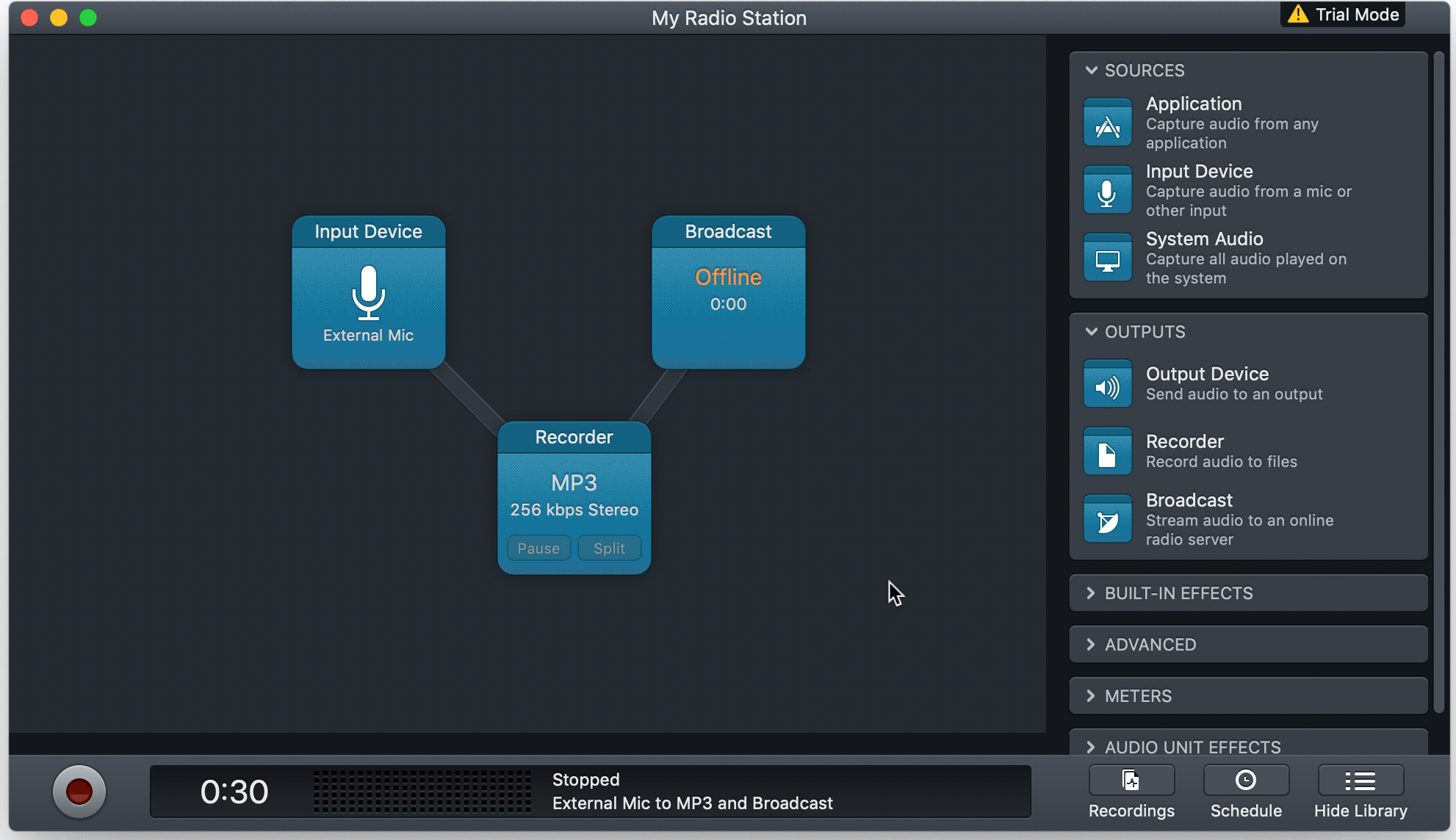 Audio Hijack includes many other features that you can test and play around with. For example, if you insert a System Audio block, you'll be able to broadcast any sound coming from your computer (YouTube, iTunes etc…)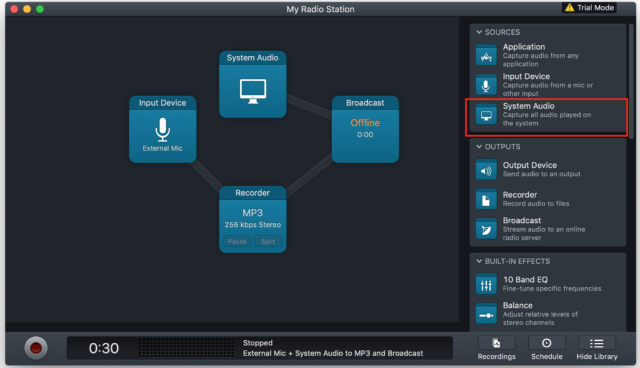 You can also improve your audio quality by inserting the 10 Band EQ block and adjusting your levels: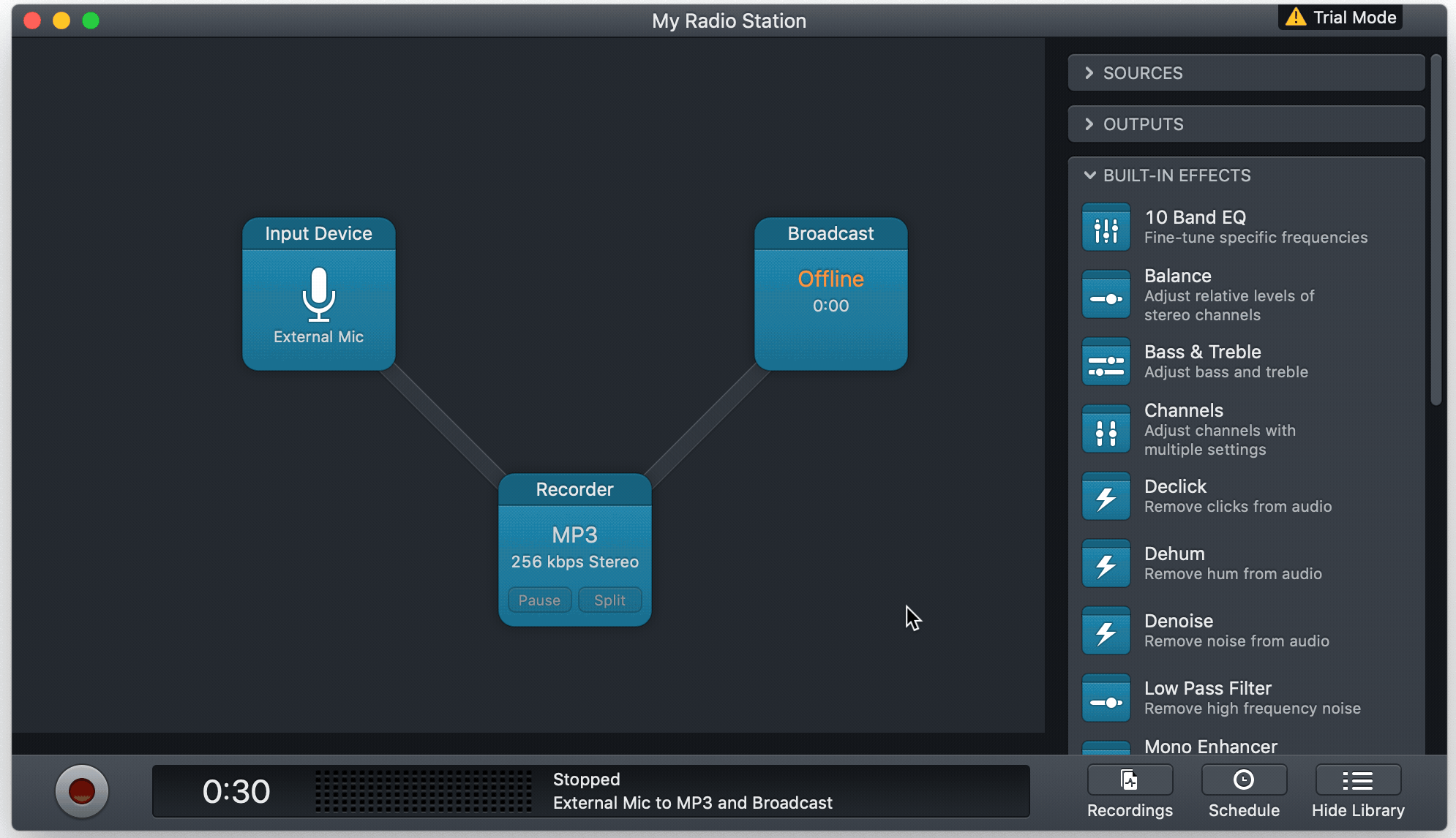 There you have it, you now know how to broadcast and record your radio show with Audio Hijack! There are many more features available that are worth taking a look at, so don't hesitate to play around with the software!
Discover our video tutorial: