Traditionally RadioFG trusted the improvement of its radio site to Radio King.

A custom-made development.
The advanced version of the web site designed to improve and optimize the listening part to the FG fans. This new site proposes a bar of intuitive and ergonomic listening which allows the Internet users to reach directly one of the 9 radios of the FG bouquet which they wish to listen to.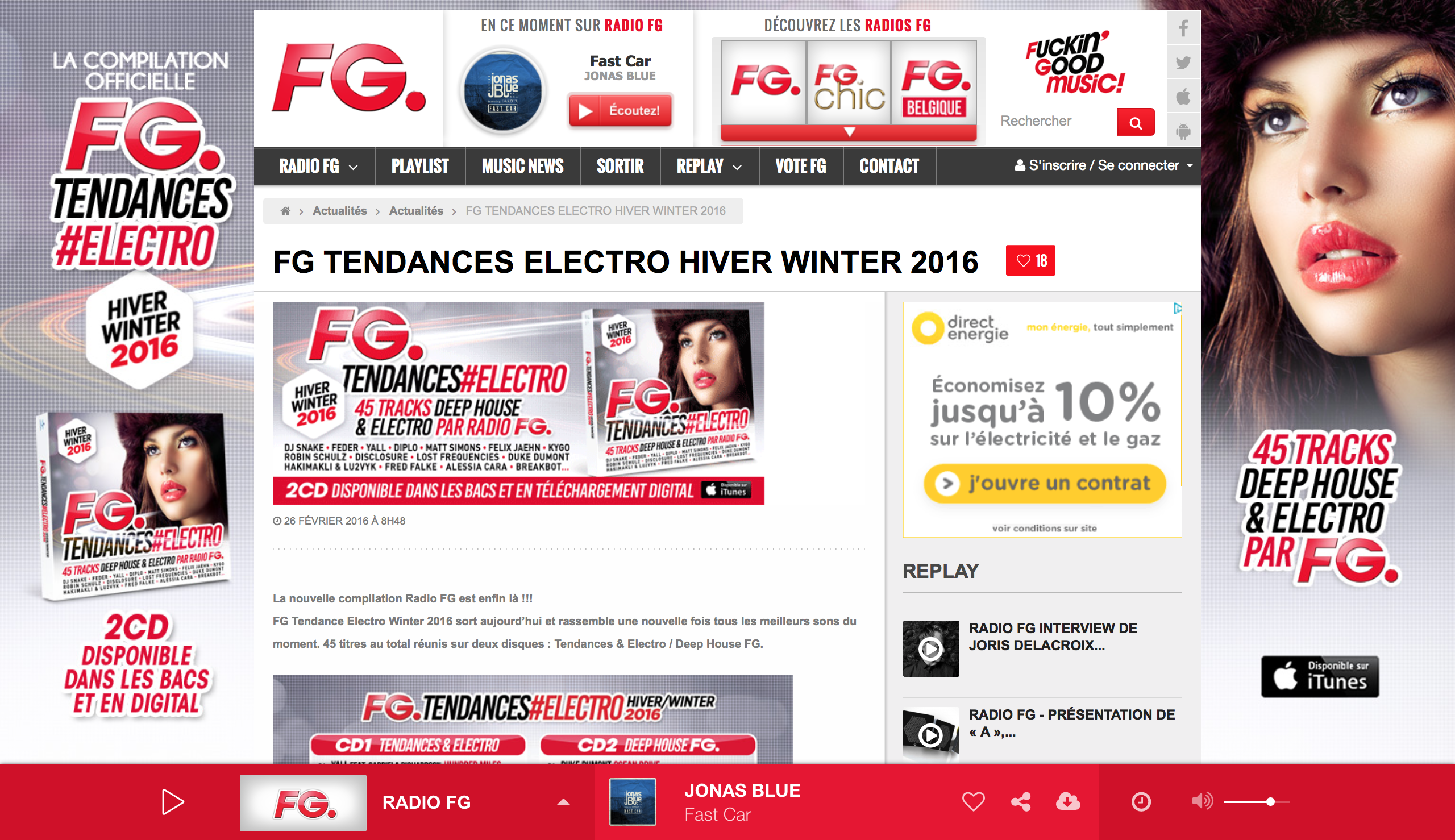 This new development of the web site presents several key innovations: a quick navigation, a bar of listening and the possibility to listen set of the Radio FG flows while continuing the navigation on the site.
Besides, the features were enriched to answer the specific expectations of the listeners by allowing to vote for the current title, to share it on the social networks (Facebook and Twitter) and purchase tracks on iTunes.
If you wish to develop your own Radio custom-made Site as RadioFG, contact us!


About RadioFG.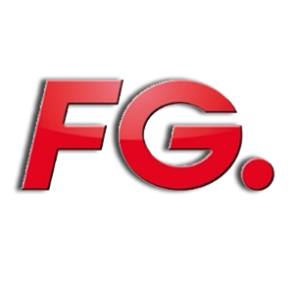 Unique actor of the French radio landscape, RadioFG proposes an original format centred on the electronic musics, the discovery of the new musical scenes and the creation of different events. RadioFG it is an FM radio with more than 7 different channels who broadcasts their program in 25 cities around the world including Paris and Berlin.
Moreover RadioFG is available in different formats (FM, web radio, mobile application). We appreciate the choice of Mobile and Web Platforms developed by Radio King.