. Can you describe your project and the idea behind "Poptastic" in a couple of words?
I listen to a lot of radio stations online, however after constantly switching between stations, I told myself that there was perhaps another way! And then Poptastic Radio was born on 31 May 2013! The initial idea was to propose an essentially British Pop format, with an emphasis on Britpop, Indie, Alternative Rock and new talent. The line-up/scheduling composed of  singles and album extracts as well as a selection of tracks classed amongst the best sellers in England and legendary sounds that have marked the history of Pop Music.
In 2017, the scheduling base remains unchanged, we've simply injected a couple of French tracks. We'll be making Poptastic Radio a French radio station dedicated to London and England fans, in terms of music and more!
. Prior to this, did you have any experience in the radio world?
I started out in radio in 1981. Already at that time, I was very interested in what was happening in England, illegal radio stations on medium and short waves, offshore radio stations like Radio Caroline. And then, there was the liberalization of the airwaves in 1981, and from there I began to work in associative radios, then private, before spending more than 10 years of my life between NRJ and Nostalgie. I've experienced a bit of everything from animation (fortunately not too long) to the production of adverts, all the way through to music programming, production and even HF.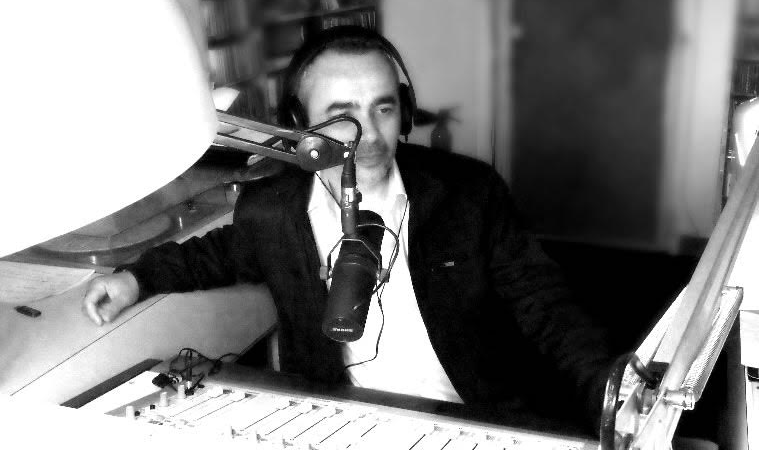 . How did you hear about RadioKing?
We came across RadioKing on the Internet and by word of mouth. We used to be on another platform but we weren't satisfied with it. Other radio stations had tested RadioKing before us and had praised the merits of this platform. And after testing the product, we signed up!
. In your opinion, what are the essential features that RadioKing offers to a radio station?
I see several! The whole system of automatic programming is frankly well thought out. The management of the multimedia library and the possibility of editing mix points on a case by case basis is very important for the finish on air. The different stream qualities that are offered are also important. For example, being able to offer 48 Khz is great for countries where ADSL has little or no presence, and with us, it is a strong point for listening on smartphones because the plans are cheaper! The stats are an indispensable tool to know where we are, the widgets to integrate the player on a site … A word also on AirKing that allows to go live incredibly easily from its browser. Who could have imagined such a tool a few years ago ?!
. What are the different ways to listen to "Poptastic"?
In addition to RadioKing and Poptastic Radio website, the radio station is available on all major global listening platforms such as TuneIn, Radioline, Orange, on the TV with Freebox, iTunes but also on the mobile app, available for Android and iOS.
. Can you tell us about your audience profile?
It's difficult to establish a typical listener's profile, but I would say that, according to the returns that we have, the average age range is between 25 and 55 years of age. The majority of our audience is in France, followed by the United States, Germany, Spain, Ireland and Great Britain. These are people who want to listen to English Pop, not recalcitrants that listen to hits, which is certainly not the primary target!!
. What do you value most about this project?
First, there's the pleasure of sharing our good vibes with those who listen to us. The radio makes it possible to discover artists and new tracks, without forgetting to play legendary tracks. We are constantly invited to listen to and select new artists, which is also very exciting!
Then, there's the dynamics! Making an Internet radio work, regardless of its size, requires daily attention: changing music programming, finding new ideas, understanding what works and what doesn't, watching what's on air… Honestly, during a time of streaming platforms, where tracks follow in a ghostly manner, it is extremely stimulating to see the demand for "traditional" radio stations (with real programmers, jingles, themed sessions) is still as strong and even growing.
. How do you select the artists broadcast on "Poptastic"?
The original idea was not to reproduce what exists elsewhere, especially on large national networks. However, it wasn't a question of making an elitist radio station! Most of the artists that we play are from the Pop UK scene, and we try to stay as eclectic as possible in our choices. And as I said, our station is open to new talent. Today, these artists can benefit from an exhibition like never before, thanks to the tens of thousands of radio stations that exist on the planet and we are proud to be part of that! Especially as for many of them, the productions proposed are really of very good quality. You sometimes wonder how so many other radio stations can pass by such talented artists!
.
.
. Do you have a quick anecdote in connection with your radio station or the setting up of this project?
Yes ! Just before launching the project, an event probably had a decisive impact on the birth of Poptastic Radio: on a trip to London, my partner and I had the extraordinary chance, under circumstances that I can say here, to visit the radio boat Radio-Caroline, the "Ross Revenge", the studios, the transmitters… absolutely everything! Radio Caroline is a radio station created in the 1960s, which broadcast Pop programming (which was virtually non-existent on the BBC at the time) from the international waters of the North Sea. The "Ross" is a mythical ship because it was the theatre of the last years of Caroline at sea, until they were stopped by English authorities in the beginning of the 90s. Today, ever since the Ross Revenge anchored off the coast of England, the radio continues to emit regularly via its studios ashore.
. What's next for "Poptastic"?
This year 2017 is important because we have decided to focus mainly on our listeners in France. We are currently launching the French version of our website. It will feature Poptastic Radio news (titles, news, shows) as well as news for all fans of London and the ever-rich British Pop scene, as London remains the sanctuary of Pop. At the same time, we are working on a new design that also includes jingles in French.
As such, I would like to point out that we are always looking for volunteers to write articles in French on musical news in England and London. It is, I believe, the ideal playground for those who wish to test their writing skills.
. To finish up, do you have any words for anyone wishing to embark on this adventure?
Creating a radio on the Internet is a real adventure which requires a real project, time and passion. If you can meet this criteria, make this project a reality. RadioKing is the indispensable, reliable and effective tool needed and I can tell you that having studied the file and tested other platforms, RadioKing is THE solution. Apart from the features mentioned earlier, we must emphasize the effectiveness of the technical team, a crucial point for the good functioning of an Internet radio station.
.