Have you been looking forward to it? Well, the new theme is finally there!
For over 6 months, our team has been working on the development of a new version of our CMS and a completely customizable new theme that allows you to let your imagination run wild!
Style first and foremost!
If you want to create a radio website that packs a punch, this is the theme you need.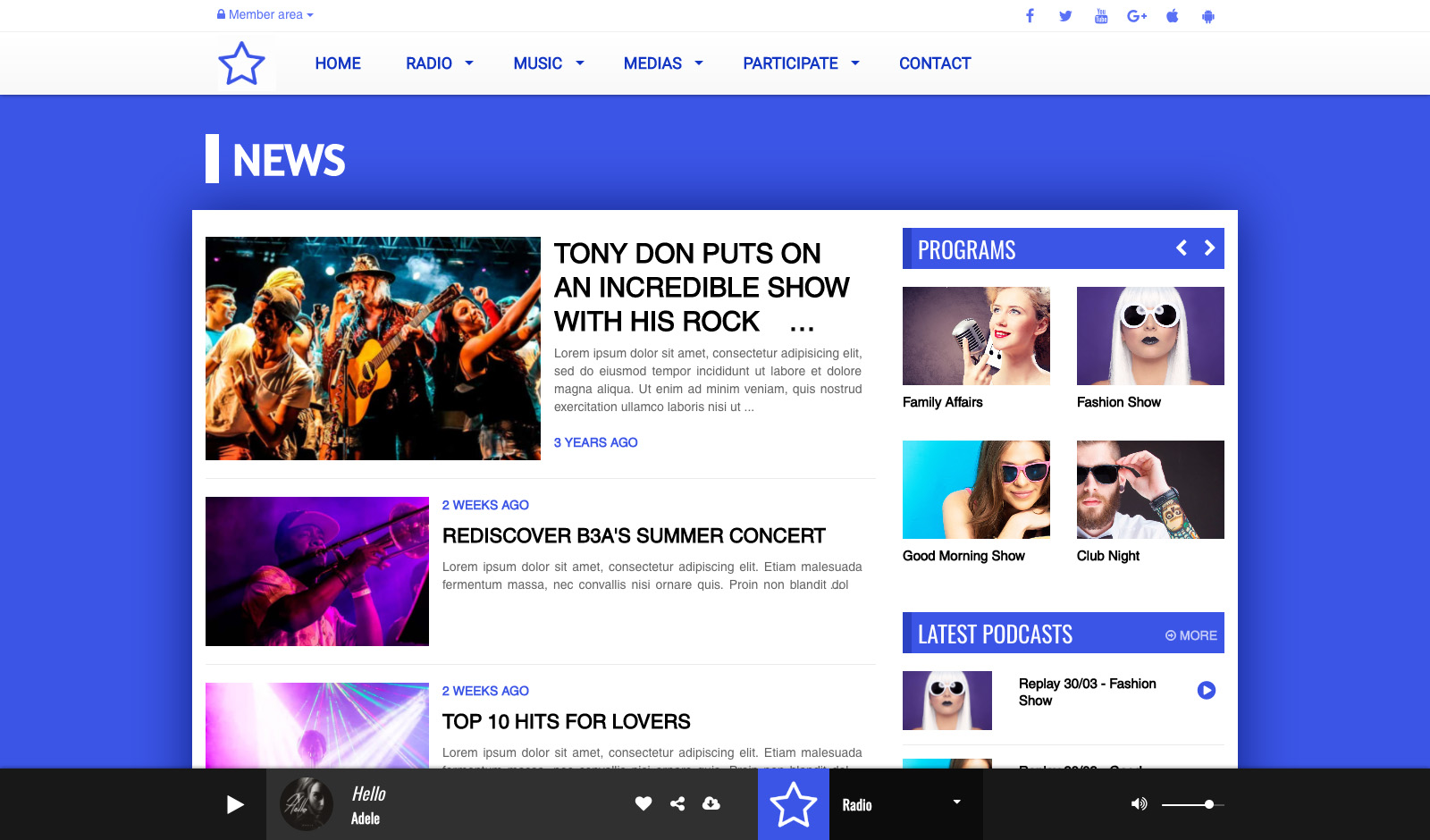 Easy to customize, this new theme comes with an interface that allows you to edit and view any changes made in real time.
This new theme offers a number of fonts as well as an unlimited choice of colors, ideal for projecting your radio stations's universe onto its site.
A seamless listening experience.
Want to attract new listeners and retain them? Guess what? The new theme was made to do just that! Theme 3 integrates a dynamic player that offers your listeners smooth navigation between the different pages of your site without interrupting the stream to ensure optimal listening.

Your website has never been so quick.
To improve the loading time of your website, we have decided to use a new CDN network. Our servers are now available all over the world to guarantee optimum upload time for all your listeners, wherever their location.
Where can I get this new theme?
Ah! Haven't you been told? The new theme is already available if you have the Full Website offer! For others, you simply have to switch to the Full offer or order a radio website today!

To activate it, simply head over to the administration section of your radio website > Appearance > Design configuration. Once you have selected theme 3, you can click Save at the bottom of the page to apply the changes.
Ready to create your own radio website?