The French Union of Webradios (UWF: Union des Webradios Françaises) was created in March 2021. We thought it would be interesting to explain what the UWF is, and how it supports online radio stations in France. We met with Antoine Dabrowski from Tsugi Radio and Jean Viril from Mellotron, two of the pillars of this Union, to learn more.
What is the French Union of Webradios?
The French Union of Webradios essentially aims to regroup, and give a voice to the various online radios that exist in France today. The idea of online radio stations coming together emerged some time ago, before the Covid-19 crisis. However, needless to say that the pandemic revealed and accelerated the need to get together and speak with one powerful voice.
"As with the rest of the music economy, our resources are largely based on live music and events. With the pandemic, they have collapsed by about 80%."

Antoine Dabrowski explains.
The idea is to get together in the face of this crisis, not only for the survival of online radio stations, but also for the survival of the entire musical scene that is promoted via this medium, whether it be artists, events, initiatives, or cultural venues.
What are the actions put in place by the UWF?
The urgency of the situation puts many Internet radio stations in a situation where they need help. The UWF has scheduled meetings with the Ministry of Culture and the National Music Centre to assert their legitimacy and obtain the necessary support.
"Everything is still under construction. We are in the process of writing our narrative, and establishing what it is to be an independent Internet radio today, regardless of your legal status."
The association is therefore still in a phase of organisation and structuring of its discourse. Jean puts his finger on an essential element:
"We have the energy. We now need to channel this energy, to give it a framework so that we can achieve our objectives. I'm fairly confident about the future."
What are the next steps for the UWF?
As we have seen, many online radio stations have found themselves at odds with the stand-by of a large part of the musical life in France and worldwide. The UWF wants to free up financial resources to help keep online radio stations going.
Behind these online radio stations, there are enthusiasts who feed a whole independent artistic scene: "There's always this element of craftsmanship, when it comes to manufacturing music. It's a real alternative to the colder approach to music offered by big platforms and their algorithms."
The UWF claims that their support will also be a way of keeping this scene, as well as the life and art that are related to it, alive.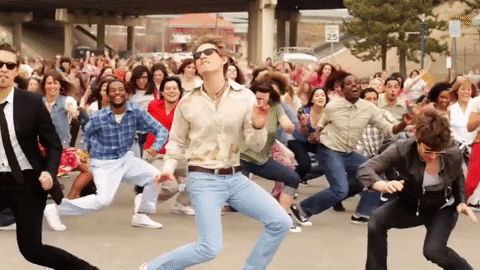 Are there any unions or organizations that support the online radio industry in your country? Let us know in the comments below!