We're delighted to announce that a new version of the RadioKing listening app is now available! This free mobile application regroups the radio stations hosted by RadioKing. It's a great, easy way to listen to your favourite stations wherever you are!
A mobile application for iOS & Android
First things first, this new version of our listening app is available on both iOS and Android. Now everyone can make the most of it, regardless of their mobile operating system! We've listened to your feedback and given the app a new ergonomic design in order to improve your listening experience!
Beyond an aesthetic redesign, this version of the app also includes new features…
Easily find a station thanks to the search bar
The search bar is finally available! Yes, you heard right. Want to listen to a specific radio station on the RadioKing listening platform? You can now easily search for it thanks to the search bar in the Explore Tab.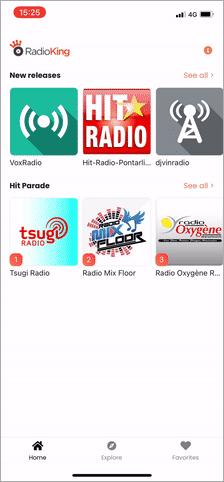 Don't have a specific radio station in mind? No worries! You can also browse by genre, for example: electro, jazz, reggae, urban…It's the perfect way to discover new content according to your preferences!
Add radio stations to your favourites
Thanks to this update, you can now add radio stations to your favourites list. This will allow you to directly access your top radio stations when using the app! To add a radio station to your favourites, simply click on the small heart in the top right-hand corner.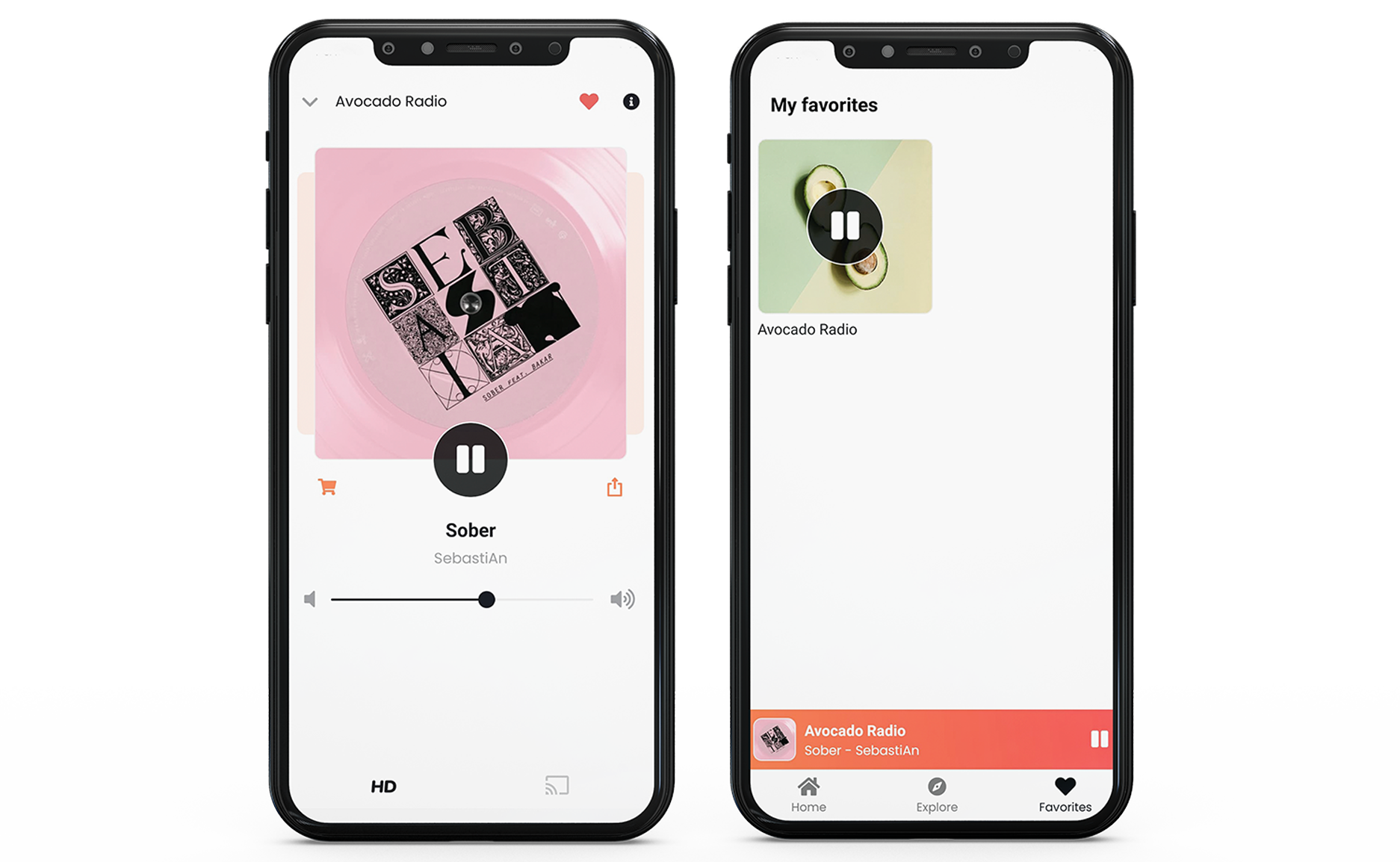 Head over to the Favourites Tab to view the radio stations that you ❤️.
The home page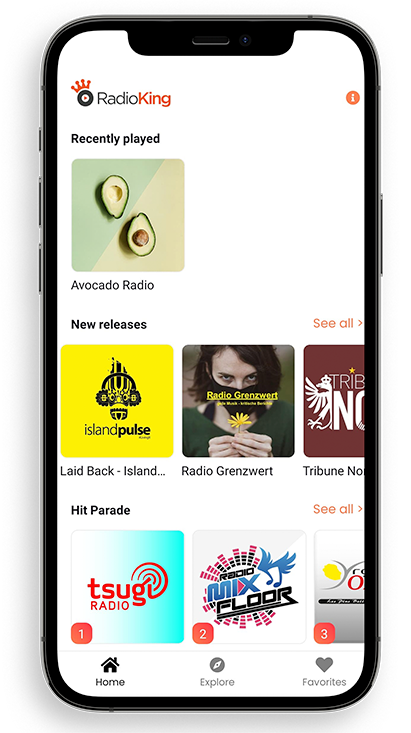 The home page of the listening app has also been rethought. It now shows:
Recently played radio stations: the last radio stations that you listened to via the app.
New releases: new radio stations that have been added to the listening app.
As with the previous version of the application, you'll be able to share your favorite tracks with your friends and add them to Apple Music.
Where can I download the app?
You can download the RadioKing listening app (for free) in the Google Play Store and the Apple Store.
DOWNLOAD THE APP
How to add my radio station to the listening app?
Do you have a radio station hosted by RadioKing? To appear on our listening platform, make sure the option is activated in your Radio Manager under Settings > RadioKing Platform.
Don't have a radio station with RadioKing? Launch your free 7 day trial today!