Christmas has come early for your radio station! A new Radio Player has just appeared in the Widgets section of the Radio Manager.
Customize your Player!
The Radio Player has been completely redesigned to meet your needs. Been dreaming of a 470px wide player? It's now possible.
Via the Widgets > Player section of the Radio Manager, you can now play around with a second color, define the way it's displayed (horizontal or vertical) as well as the size of your player when exported for perfect integration on your radio website or that of your partners!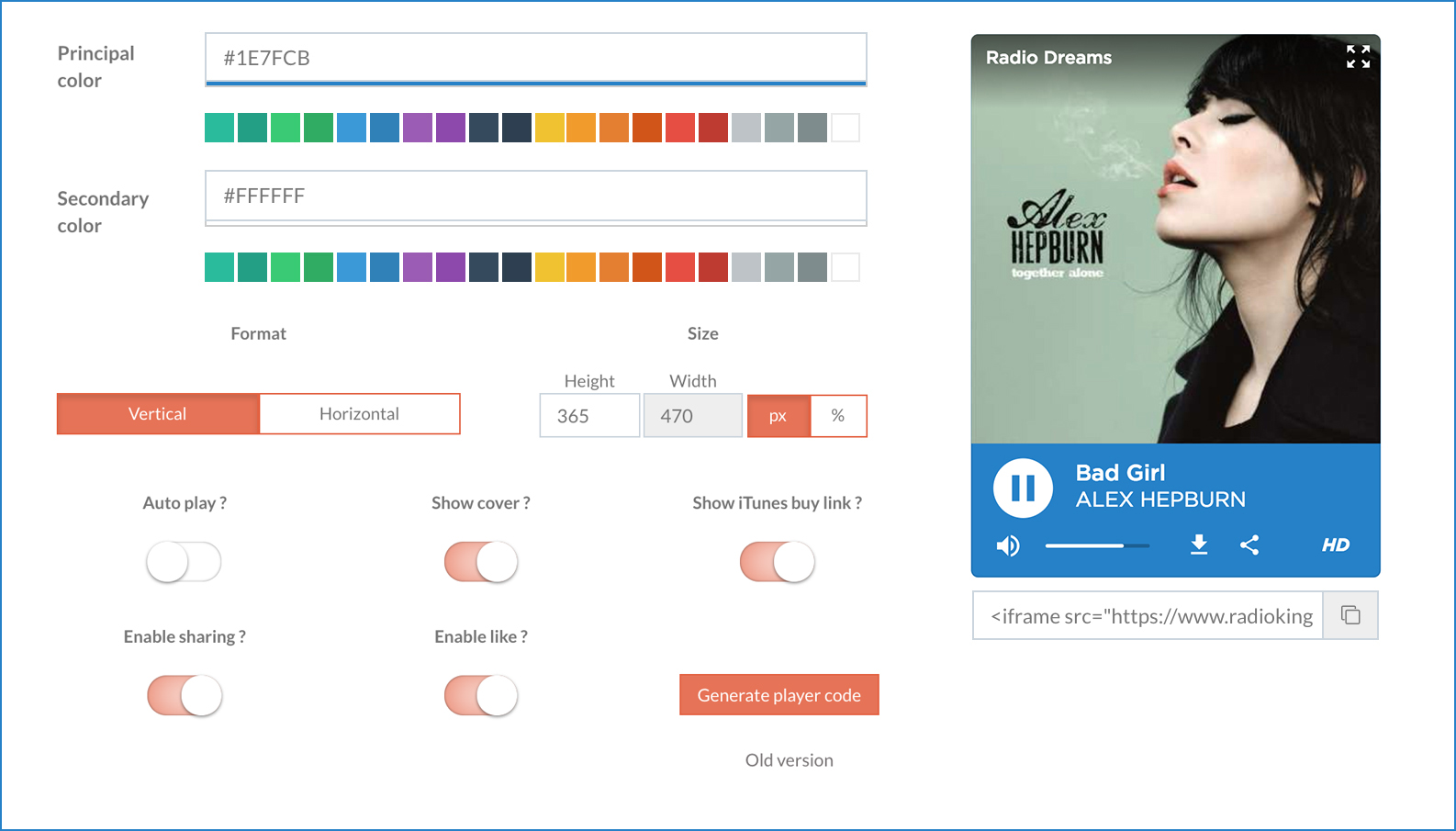 The new version of the Radio Player retains all the interactive features proposed in its previous version such as the iTunes purchase link, sharing on social networks, automatic reading. However, it also incorporates a new feature… ?
"Do you like this track?", your listeners are going to love it!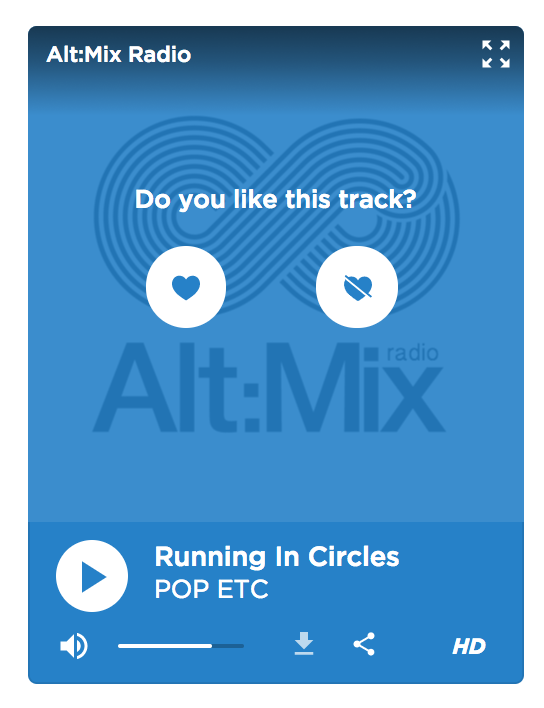 Invite your listeners to give their opinion on broadcast tracks directly via the new Radio Player.
By giving your listeners the opportunity to vote, you're showing them that you are open to criticism and listening to their desires. The opinion of a couple of faithful listeners can sometimes be enough to conquer others!
Moreover, you can find their reviews via the Statistics > Music section of your Radio Manager.

Ready to use the new Radio Player? Test your own radio free for 7 days with RadioKing!