Red lobsters, short shorts and popsicles… summer is just around the corner! However the summer period is also a popular time for your audience to head off on holiday. So don't be surprised if you see a significant drop in the number of listeners. This is pretty normal, your listening stats should go back to normal come the return from the summer holidays. In any case, we've put together a couple of tips and tricks on how keep your listeners connected to your radio station over the summer period and how your station can become their ideal holiday companion.

Refresh your programs

Summer is the ideal time to sort through your playlist. Whack out the fresh hits, update the old ones… You'll want tracks that smell of sunscreen and hot sand. Give your listeners the urge to dance to the sound of your programming over the holidays.
To keep your programming on point, don't hesitate to create themed jingles for the holidays.
Tips: Insert your jingles into your planning grid by creating a break. To learn more about breaks, check out this tutorial here.
Add that summer feel to your shows
Over the summer, relaxation is a must. It's the perfect opportunity to lighten your usual planning grid and offer even more entertaining programs. Why not consider integrating lighter radio bulletins with summer fueled tracks in between.
Don't hesitate to create special programs during the holidays that deal with topics or themes related to the season. Why not set up a weather forecast for the beaches, regular check the traffic (especially over the school holidays) or provide recipes for refreshing drinks. Talk about the topics that concern your listeners most over this period.
Indulge your audience
Organizing a contest can often be a good idea to retain your audience. Involve your listeners by giving away seats for a festival or baseball caps on behalf of your radio station. It's really up to you! You don't necessarily need to organize a complicated game, simply ask a question on air and invite your listeners to call in or participate via social networks.
It's also an opportunity to get closer to your listeners and take a little bit more time to chat with them.
Tips: If you have a radio website, don't forget that there is a special module to quickly and easily organize your games and contests for the summer.
Explore your surroundings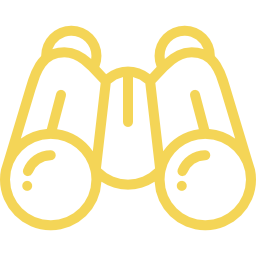 This period is also a great opportunity for your team to get some air and carry out an outside broadcast with a couple of interviews elsewhere. Why not go live from local events? The summer holidays are always a popular time for cities to organize special events, make the most of this! Be in the know when it comes to these events. If your listeners are going, you might even want to put them on air.
Doing this will allow you to extend your horizon and share convivial moments, key for the perfect summer.
Pack yourself into the suitcase of your listeners
Because holidays also go hand in hand with early starts and long walks, stay with your listeners wherever they are thanks to your mobile app. Whether they take the train to Brittany, tan on the Côte d'Azur or visit the castles of the Loire. You can be at their side wherever they go.


You are now ready to face the summer season!
Got any tricks to keep hold of your audience over the summer holidays? Why not share them below in the comments section.
Catch you around at the beginning of the school year to welcome back your listeners.