It's available! After many months of development, we are pleased to present a new version of our Radio Manager.  ?
More than a new version, a major redesign.
For its 5th anniversary, your favorite tool has benefited from a complete redesign of its interface to improve your experience, offer you new features and facilitate your programming.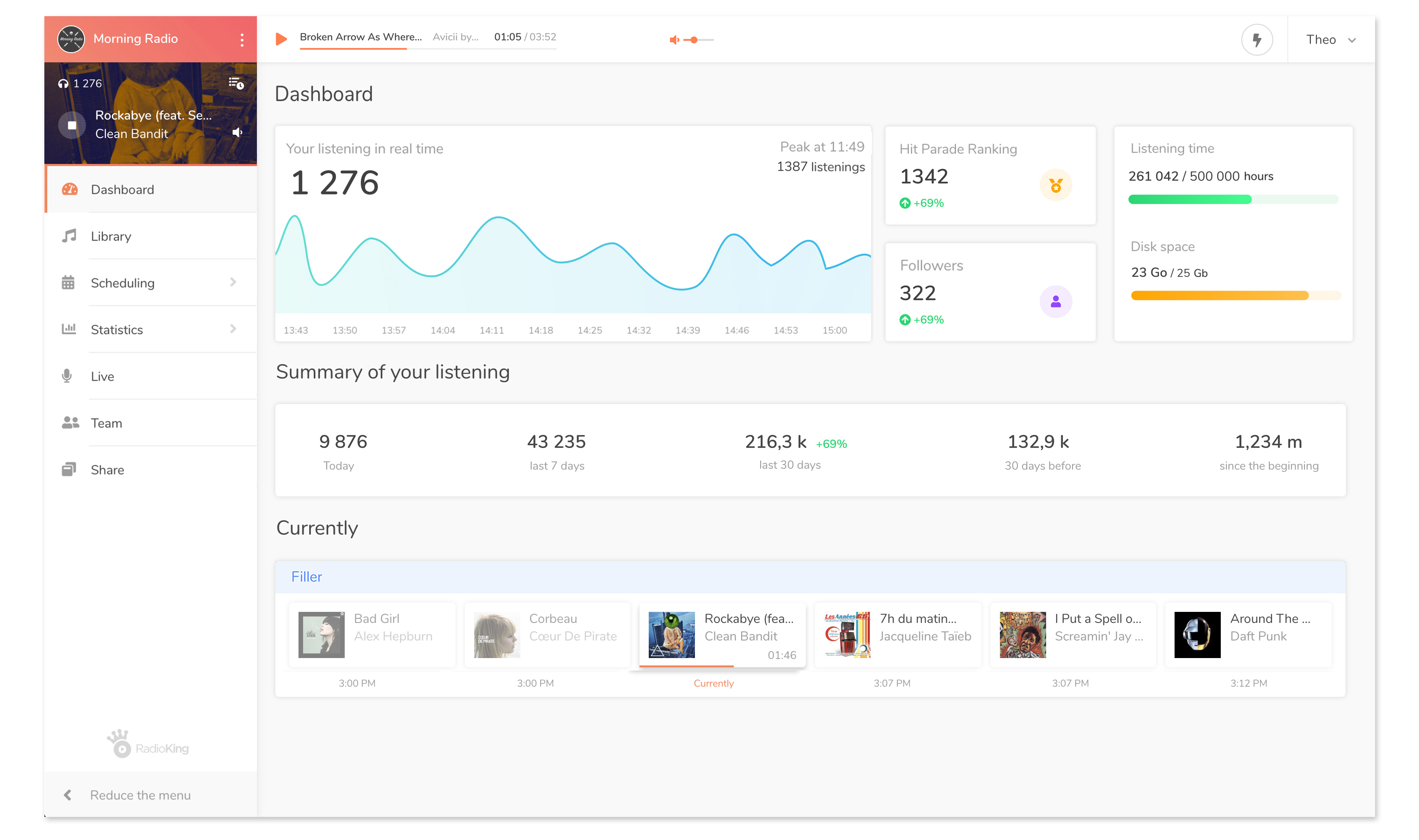 The biggest transformation, which should delight many of you, concerns one of the most essential features of the Radio Manager: the Media Library. It gives way to a new intelligent Library capable of editing the mix points of a title with greater precision, of analyzing the BPM of a title automatically and of creating quality playlists in just a few clicks thanks to a multitude of dynamic filters such as: Duration, Year, encoding, BPM, etc. This redesign also offers us new perspectives. We intend to take advantage of it to review other parts of the Radio Manager such as planning and statistics in the near future and to better meet your expectations.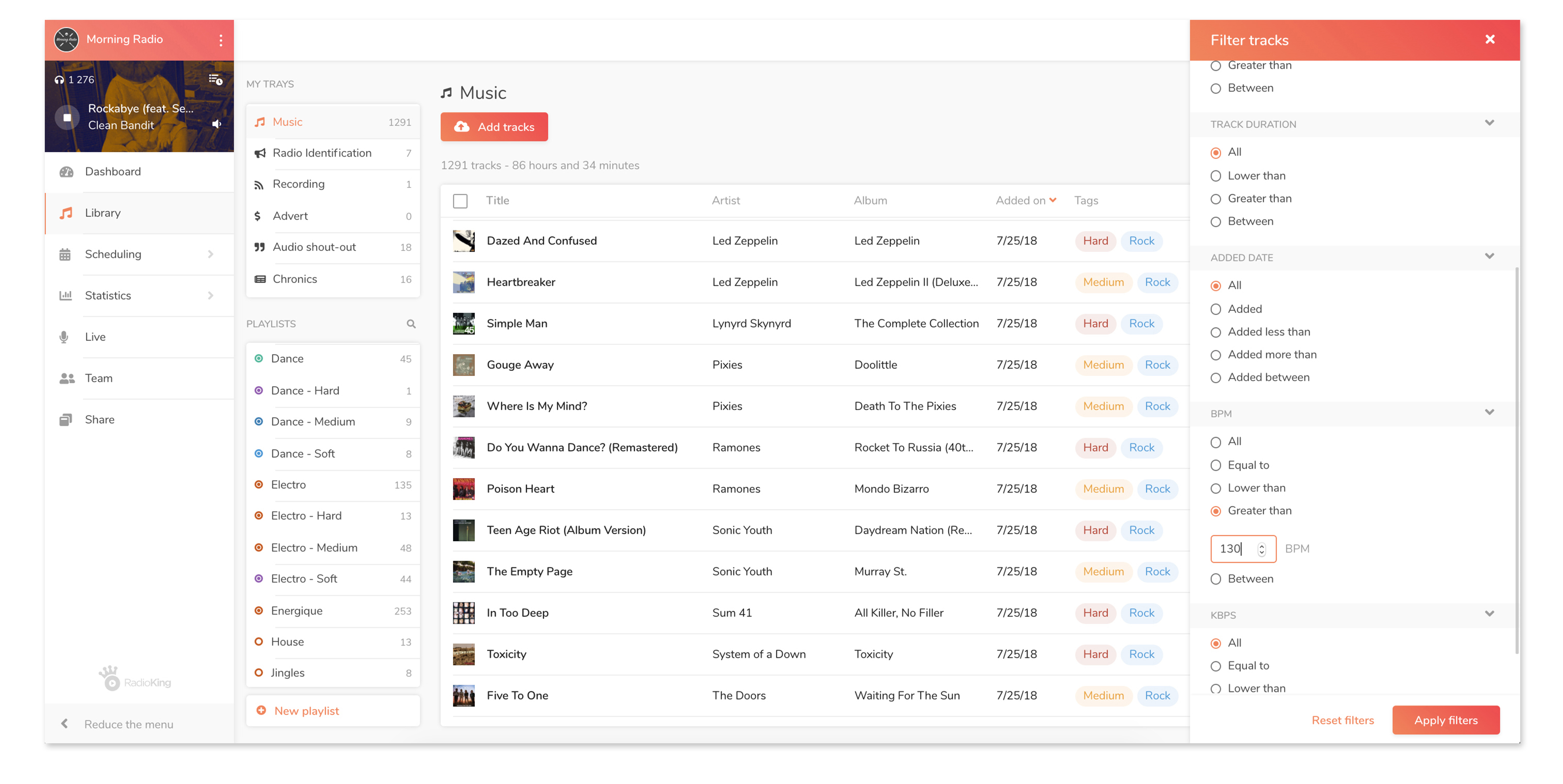 Here are some of the new features and improvements that are included in this update:
Automatic calculation of the BPM of a track
New dashboard
Full loading of the Media Library for faster scrolling and sorting
Improved usability and performance
The choice of columns displayed in the Media Library
The ability to make your number of listeners public via the Security tab in your Settings.
To discover all the new features and upcoming improvements, we invite you to take a look at the Radio Manager's Changelog. 
Try the new Radio Manager today!
A new infrastructure for improved performances.
We also took advantage of this new version to completely rebuild our infrastructure from scratch. This new infrastructure will allow the Radio Manager to show you all its power, but it will also allow us to add new options in the near future to improve the rendering and broadcast quality of your radios.?
New tutorials to help you go even further.

Thanks to our new tutorials, (re)discover the full potential of the Radio Manager. Assimilate the basics, deepen your knowledge or simply discover how to take full advantage of your new media library! To discover them, head over to our knowledge base.
We really hope you enjoy this new version! If you have any feedback or suggestions for us, we would be happy to hear from you!