Want to include music in your Facebook live stream? It's completely possible, however it's important that you understand the legal requirements in order to use someone else's music and avoid having your content blocked or removed.
What is Facebook live?
Facebook live is a feature that allows you to stream a live event directly to the platform via a smartphone, computer or tablet. Viewers can watch and react to the livestream in real time. Going live on Facebook can be a great way to boost a sense of community with your listeners, however, there are certain rules that must be respected:
« We want you to be able to enjoy videos posted by family and friends. However, if you use videos on our Products to create a music listening experience for yourself or for others, your videos will be blocked and your page, profile or group may be deleted. This includes Live. »

– Facebook
Can I broadcast music on Facebook live?
Facebook does not allow you to use commercial music for your live broadcasts. If Facebook thinks you're using music that's protected by a copyright, your audio will be muted.
Many people are under the impression that if they have purchased a song or a subscription to streaming platforms (such as Spotify), they have the rights to broadcast it. Unfortunately, this isn't true. By purchasing a song, you are given a license for personal use. Streaming it live on a platform such as Facebook is considered as public use. To put it simply, buying a song doesn't give you permission to do as you please with it. In order to broadcast it on your live stream, you'd need permission.
There are 3 options when it comes to using music in your Facebook live streams:
1. Public domain music
In the USA, music from the public domain refers to all the music:
Whose rights are expired
Published prior to 1925
That doesn't have copyrights
Whose author submitted it to the public domain
2. Royalty-free music
The term "royalty-free" can be misleading, as it doesn't mean that the music is free. Royalties are a one-time fee that are paid in order to be given the rights to use a song in your broadcast. Here are a few things to bear in mind:
Royalty-free music is not copyright-free music: It's important to remember the distinction between the two. Copyright-free has no copyright and royalty-free means the music has copyright.
Completely copyright-free music is very rare: Pretty much every track has some sort of copyright, even music with a

Creative Commons license

.
Royalty-free music isn't stock music: You've heard of stock photography, where you have access to libraries with a huge range of photographs that you can use. Well, it's also possible to find stock music libraries!
It doesn't refer to one specific genre of music: All genres of music can be royalty-free, from country to jazz, there's something out there for every type of project.
Go further 👉 Understanding Royalty-free and Copyright-free music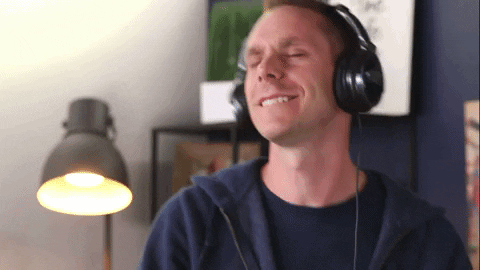 3. Original music, remixes and covers
If you're a music creator with original music, you can of course broadcast it on your livestream.
A cover song (a version of another song with no elements from the original audio) is also allowed, however you would still have to pay royalties to the owner of the song. We typically call this a cover license, or mechanical license.
Remixes are modified versions of a particular song. Many DJs download songs and then edit it with various software. In order to legally use your remix, again you will need to contact the copyright holder directly for licensing requirements. It's illegal to create and broadcast a remix without permission.
⚠️
Note: It's completely possible to livestream a concert or live performance!
Facebook Sound Collection
The Facebook sound collection is part of the Creator Studio. It contains thousands of songs (and sound effects) owned by Facebook which means there are no copyright issues! This sound collection is available to use in videos for Facebook and Instagram. Thanks to the filters, you can easily search for a genre, mood, specific duration and whether there are vocals or not.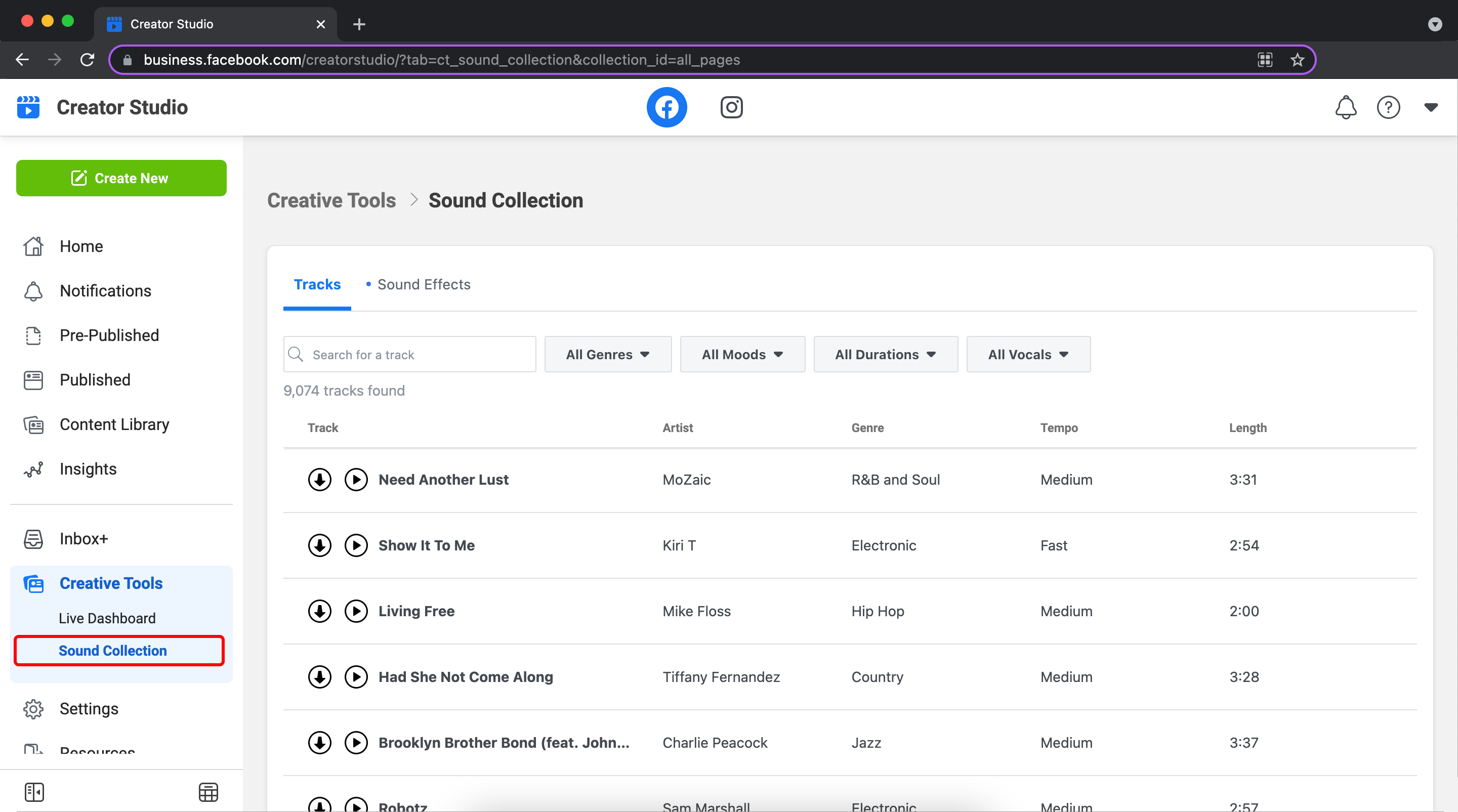 What if I don't monetize my live broadcast?
Regardless of whether your video is monetized or not, the rules are the same. You'll still need the appropriate permissions in order to use someone else's music.
Solutions
The bottom line is, Facebook will mute your video if you don't respect the rules. However, here are some top tips to avoid infringing any copyright rules and still find content to live stream:

🎶 Only broadcast original music or copyright-free music
🗣️ Use Facebook live for talk shows
🎸 Broadcast live performances or concerts
🤔 Determine the copyright of a song before broadcasting
We hope that this article has clarified how to use music in your Facebook live streams without running into any copyright issues. Happy broadcasting!