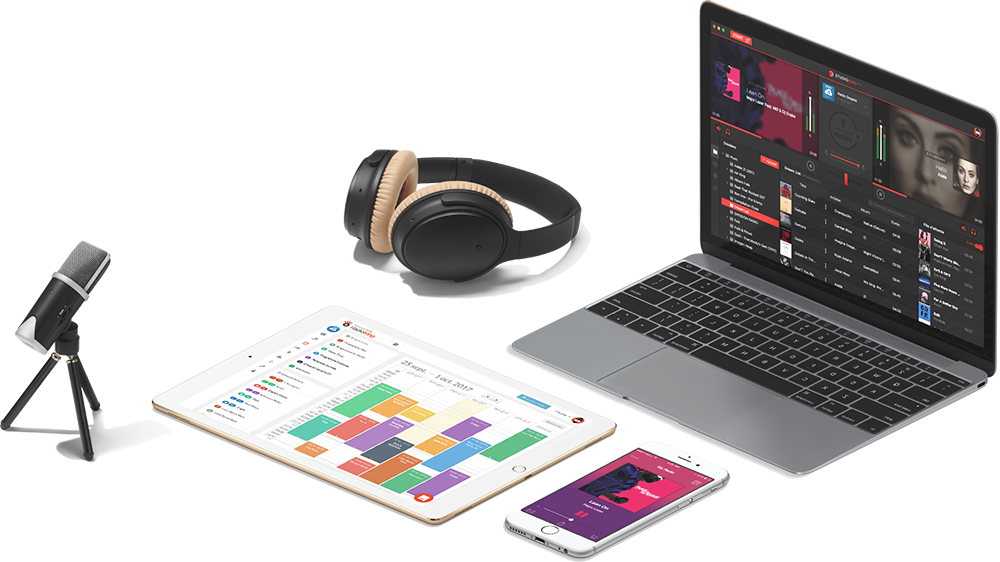 Your own radio studio, wherever you are.
RadioKing allows you to broadcast worldwide 24/7 wherever you are, be it on your couch or the other side of the world. Schedule your shows or playlists in just one click via the Radio Manager and experience the thrill of going live on air with a wide range of software!
Broadcast worldwide 24/7
and reach millions of potential listeners
Intelligent media library
to help you save time
Live and automatic mode
for a professional broadcast
Real-time statistics
to understand your audience
How to start a radio station
Starting a radio station can sometimes feel overwhelming. Here at RadioKing, we've designed an intuitive tool to help you launch your radio station and begin broadcasting in no time. All you need to start a radio station is: a computer, an Internet connection and a few MP3 files!
Everything you need to develop your internet radio station.
We strive to provide the ultimate user experience along with state-of-the-art products that will help boost the visibility of your radio. Launch your own radio station in a few easy clicks and share it with people all around the world thanks to our turnkey solutions.
Ready to start a radio station?
Test the Radio Manager today during a free 7 day trial!
test for free
No credit card required
.