A week ago, in our New Year wishes, we unveiled with joy the name of our future project: Spitch. This week we propose that you find out more and delve into the wonderful world of podcasting.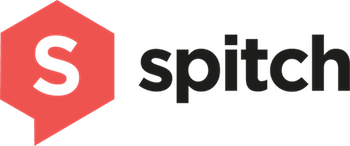 As you may have already noticed, podcasting is on the rise. What everyone once thought to be dead, buried by video consumption, is in fact doing quite well.
In 2017, 67 million Americans listened to podcasts on a monthly basis. What attracts listeners is the freedom that comes with this mode of listening. You no longer need to question missing a show because you can can now listen to it whenever you want, wherever you want.
Offering podcasts of your shows to your listeners is a great way to increase your audience. Today, your audience is no longer limited to live sessions, it's now possible to reach a wider audience who might not be able to listen to you at your scheduled show times.
However, creating, hosting and sharing your podcast can sometimes turn into an obstacle course. It is from this observation that we had the idea to come up with Spitch.
For over a year, we have been developing Spitch to bring you easy hosting for your podcasts and to allow you to share them on all directories and listening platforms worldwide.
Want to know more about Spitch and be among the first testers of our solution?
While waiting for the launch Spitch, don't hesitate to check out the blog dedicated to the world of podcasting.