Here at Radio King, we've been thinking about you, producers and presenters. So to celebrate our 7,000 fans on Facebook, we thought it'd be a good idea to launch a photo contest from September 16th to October 7th 2016, in which you could stand a chance of winning our services for an entire year along with a Yamaha mixer and not to mention a number of other prizes!
.
To enter the contest, it's simple just click on the image below & follow the instructions. Good luck!
(To change the contest's language, simply click on the planet in the top right corner)
.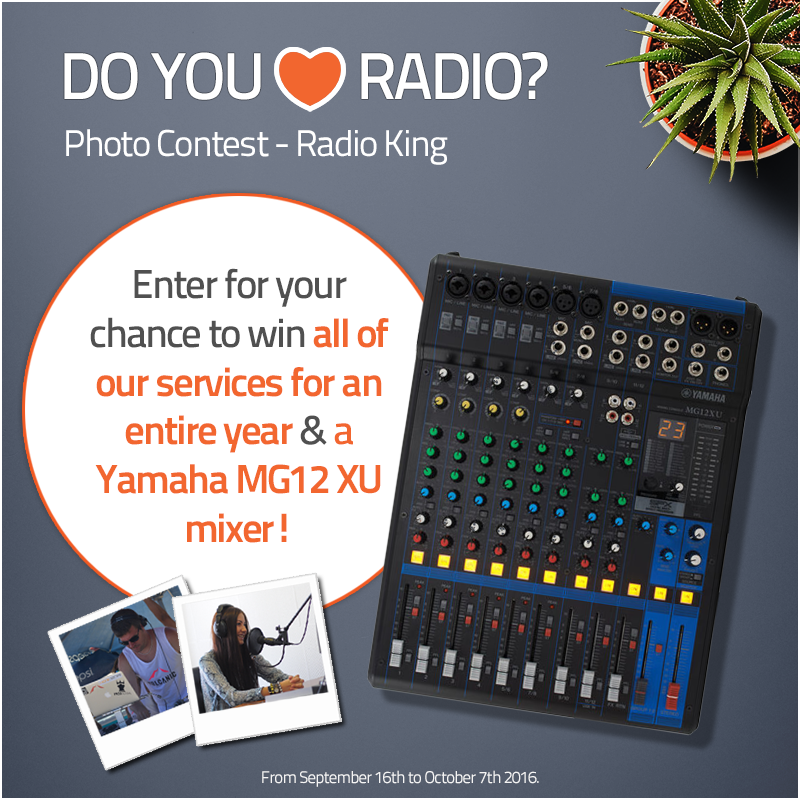 .